A Cheesesteak Reveals What Lies Beyond in Hollywood
The Cheesesteak has a rich theatrical history. Devault Foods was recently cast by Hollywood to create a sandwich that reflects the suspense and intrigue of the new sequel to the movie "Flatliners."
Press Release
-
updated: Sep 14, 2017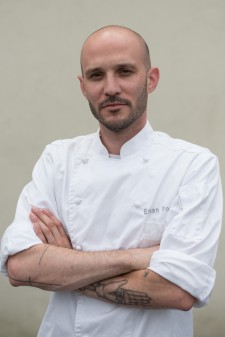 DEVAULT, Pennsylvania, September 14, 2017 (Newswire.com) - The Cheesesteak has a rich theatrical history — from the original "Rocky" through the recent "Creed" — the cheesesteak made important cameos.  So when Hollywood was looking for an important Philly venue to launch the sequel to the 1990's movie "Flatliners," they came to the experts at the Philly Cheesesteak and Food Fest and Devault Foods.
The challenge presented to Devault Foods was to create a sandwich that represented the movie. As the oldest continuously operating Philly-style steak manufacturer in the county and with a wide array of Philly-style meats to choose from, Executive Chef, Ethan Posilkin used his expertise to create his own Hollywood magic.
"The Flatliners" sequel brings back Dr. Nelson Wright (Keifer Sutherland) with a new set of students determined to learn what lies beyond death. Several experiments result in heart-stopping experiences. What the students don't immediately realize is that when in the beyond their brains re-wire so their memories, experiences and reactions are forever altered. Chef Ethan created not one but TWO unique sandwiches which reflect the experience of being deconstructed and rewired.
The Devault Foods 3-Minute Flatliner and 7-Minute Flatliner sandwiches, movie give-ways and so much more can only be experienced at the Philly Cheesesteak and Food festival on Saturday, Sept. 23rd being held in the shadows of Citizen Bank Park. Tickets are available at https://www.cheesesteakfest.com
# # #
Devault Foods is built upon seven (7) decades of the Fillippo family's experience. The heritage includes cattle farmers, butchers, Veterans of Armed Service and recently, leaders in the food service industry.   Devault Foods is unrivaled in operational excellence and a market leader in portion-controlled meat packaging. Today, Devault Foods is focused on current trends and the future needs of the marketplace. Commitment to quality and excellence goes beyond industry standards and provides a platform to deliver exceptional products well into the future.  For more information, please visit www.devaultfoods.com
Source: Devault Foods
Share:
---
Categories: Food and Beverage Manufacturing, Food and Beverage Services, Hospitality
Tags: Burgers, Caterer, Cheesesteak, Foodservice, Franchise, Hospitality, Meat Manufacturer, Meatballs, Philly Style Steak, Portion Controlled
---