deRMA Skin Institute's Dr. Dusan Sajic Shows Expert Techniques for Botox, Facial Fillers, 5D Face Lift
'A young face is defined by facial fullness, not simply tightness of the skin,' says Dr. Sajic, a leading dermatologist in Guelph. 'Combination treatments provide optimal results for skin tightening, facial volume and skin rejuvenation.'
Press Release
-
updated: Dec 30, 2020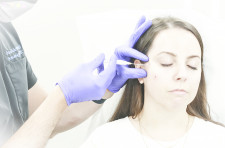 GUELPH, Ontario, December 30, 2020 (Newswire.com) - As a critical component of his patented non-invasive 5 Dimension Face Lift™, dermatologist Dr. Dusan Sajic's expert placement of neuromodulators like Dysport, Botox and Xeomin relaxes facial muscles to erase wrinkles and unwanted lines. Facial fillers may be used in combination to provide a refreshed, younger look. 
Facial fillers restore lost volume
"With advancing age, our face loses bone, fat, elastin and collagen under the skin," says Dr. Sajic, who practices at deRMA Skin Institute in Guelph. "This can be especially prominent in fit individuals. A young face is defined by facial fullness, not simply tightness of the skin."
"Hyaluronic acid (HA) is a multi-functioning, naturally occurring molecule found in the human body," says Dr. Sajic. "As we age, we begin to lose about 1 ml of our own HA each year. As a result, our faces start to deflate. Think of a grape slowly becoming a raisin. Fortunately, there is a way to replace lost facial volume. HA is found in injectable fillers such as Juvéderm, Restylane, Belotero and others, as well as in certain topical products."
Keeping the natural look: If it looks 'done,' it's been done wrong 
"The most important question when considering facial fillers is who will be performing the filler procedure," says Dr. Sajic. "Fillers are medical devices and must be treated with the proper respect. For the safety and satisfaction of our patients, all lip injections are performed by one of our expert physicians who are certified in dermatology and aesthetic medicine.
"When paired with lasers, dermal fillers (Restylane, Juvederm, Belotero Sculptra and Radiesse) and new radio frequency-powered skin-tightening modalities including Accutite and Morpheus8, our 5 Dimension Lift will give you the best possible results to make you look and feel fresh, rested and the best version of yourself. It's what we do to help you age gracefully and elegantly," says Dr. Sajic.
As a key opinion leader in the industry, Sajic was recently asked to present his 5 dimension lift technique at a Galderma national symposium:  
"Integrating Dysport & Restylane into Your Practice: The Science & Art of Optimal Outcomes in The 5 Dimensions of Aging with Dr. Dusan Sajic, a double-board certified dermatologist"
The webinar also included: 
The science behind Dysport and Restylane. 
The 5 Dimensions of Aging.
How to Achieve Optimal Results.
Additional webinars featuring Dr. Sajic will be scheduled in 2021.
The 5 Dimension Face Lift™ is designed to address these "5 dimensions of aging":
• Bone loss, resulting in a small chin, sunken cheeks
• Fat loss or displacement resulting in bags under the eyes, sagging jowls, a double chin
• Structural skin loss - loss of elastin and collagen, causing loose skin
• Textural changes to the skin surface - brown spots, red spots, scarring and wrinkles
• Muscle and movement imbalances which cause forehead lines, "11s," crow's feet, Marionette Lines
For more information or to arrange a consultation, call 519-836-8558 or email consult@dermaskininstitute.com. Visit deRMASkinInstitute.com.
Source: deRMA Skin Institute
Share:
---
Categories: Dermatology/Skin Diseases
Tags: 5 Dimensions Skin Lift, Botox Guelph, Dr. Dusan Sajic, facial fillers, Guelph, Guelph dermatologist, Juvederm, Kitchener
---