Deception Scents Partners With Catch-a-Dream
Press Release
•
updated: Sep 14, 2021
Deception Scents has been inducted as an official Friend of Catch-A-Dream.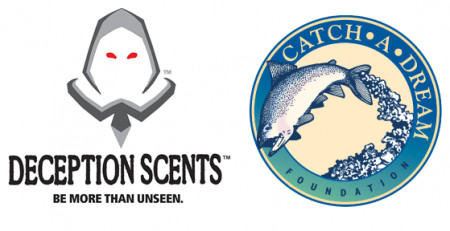 BATESVILLE, Ark., September 14, 2021 (Newswire.com) - Catch-A-Dream is a non-profit organization whose sole mission is granting once in a lifetime hunting and fishing adventures to children. These children are 18 years of age or younger and facing a life threatening illness.
Working closely with Dr. Marty Brunson and Catch-A-Dream staff, Deception Scents is able to provide products that will be utilized on each adventure. These products will enhance the odds of success whether the participants are chasing elk in Colorado or whitetails in Missouri, creating meaningful and lasting memories for families.
Deception Scents looks forward to the new partnership and supporting this wonderful ministry. To learn more information about Catch-A-Dream, visit their website online at catchadream.org.
About Deception Scents:
Deception Scents provides solutions to make hunters more than unseen and hidden from animals by eliminating odors on clothing for increased hunting success. Our superior scent eliminators, powerful scent attractants, and effective game calls help you become the hunter, not the hunted. Deception Scents is an anchor brand of Deception Outdoor Group. Learn more at https://deceptionoutdoorgroup.com/deception-scents.
Source: Deception Scents