Datacrushers Announces Full Email Marketing Automation Suite as Part of the Datacrushers Revenue Discovery Platform
Press Release
-
updated: Feb 14, 2018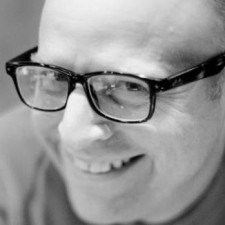 TEL AVIV, Israel, February 14, 2018 (Newswire.com) - Datacrushers, the leading Revenue Discovery Platform powered by Machine Learning and AI for eCommerce merchants today announced the launch of their full Email Marketing Automation suite at the VISA hosted "Innovation Studio Tel-Aviv Launch and Innovation Exchange Conference."
"As part of the Datacrushers mission to combat eCommerce technology fragmentation by introducing and delivering a holistic Revenue Discovery Platform, our newly launched email marketing automation feature propels our clients one step closer to having all their essential and most important eCommerce marketing and revenue discovery features in one, elegant and easy-to-use platform," said James Oppenheim, CEO of Datacrushers.
"The email marketing automation tool joins our feature-rich and growing Revenue Discovery Platform (RDP). By installing our script on a merchant's website, the Machine learning and AI algorithms identify areas of revenue loss, including cart, search and browse/product abandonment, site-wide revenue-bleed, user, site and product analytics. Our RDP identifies new revenue opportunities using the unique shopping patterns and interactions of a sites online shoppers and customers. We (Datacrushers) then present the ongoing collected data analytics back to the merchants in a clear and comprehensive dashboard. The analytics are all actionable as merchants can directly engage shoppers from the dashboard with one-to-one or mass personalized campaigns and begin to recover serious revenue on Day 1," continued Oppenheim.
"Our new email marketing tool will further help defragment the severely cluttered eCommerce marketing and analytics space which directly affects hundreds of thousands of global online merchants by enabling (retailers) to now also send highly personalized newsletters, welcome campaigns, dynamic email triggers, transactional emails and more," further said Oppenheim.
"Our solution is tailored uniquely to the needs of online retailers. By using a drag and drop interface, marketers can set up their email templates in minutes without investing time, money, and energy in retraining efforts to achieve email marketing proficiency. Additionally, the new email marketing automation features are fully compatible with existing and new merchants' templates and email campaigns used on other email platforms," said Jeffrey Tower, CRO of Datacrushers.
Current products and features of the Datacrushers Revenue Discovery Platform include:
·         Cart, Search and Browse abandonment recovery
·         Full Email Marketing Automation – ESP
·         Actionable, Deep Dynamic Shopper Segmentation and Identification, LTV/LTS (Guest and Logged-in)
·         Complete Shopper Life-cycle Management
·         Post Purchase Campaigns & Email Blasts
·         Exit Intent Messaging (Pop-Up)
·         Send My Cart On-Site, Social, and Email Messaging
·         Product Performance Actionable Analytics
·         User and Site Actionable Analytics
About Datacrushers
Datacrushers is a Revenue Discovery Platform and global leader in site-wide revenue recovery and discovery. Founded in 2015, Datacrushers uses Machine Learning and AI along with NLP to identify and recover revenue loss, abandonments and new revenue sources across any site. We complete a deep ongoing analysis of eCommerce websites by monitoring the three main focal points of any site: User, Site, and Product. Unlike traditional abandonment recovery platforms, Datacrushers does not require shoppers and customers to be logged in to conduct both on- and off-site campaigns. Datacrushers use a wide range of data-driven and analytics-based conversion tools to target the shopper at the right time with the most accurate and effective campaign to drive the sale. Datacrushers is platform, language, and currency agnostic and requires only a few lines of code to get started, thus delivering an ultra-fast, go-to-market with minimal set-up time and tech intervention. Based out of Tel Aviv, Israel, Datacrushers has clients worldwide including in the US, China, Russia, UK, Germany, and more. 
Press Contact:
Jeffrey Tower
Phone: 323-446-2773
Email: jeffrey@datacrushers.com
Source: Datacrushers
Share:
---
Categories: e-Commerce, Internet and e-Commerce, Retail, E-Commerce and e-Business, Retail Technology, Financial News
Tags: Cart Abandonment, datacrushers, email marketing, ESP, Fintech, VISA
---