Daniel J. Ocasio Earns 2023 Attorney of the Year Award
Press Release
•
Jan 26, 2023
Lawyers of Distinction names DJO Whistleblower Law Group's Daniel J. Ocasio as a Top Lawyer in the Industry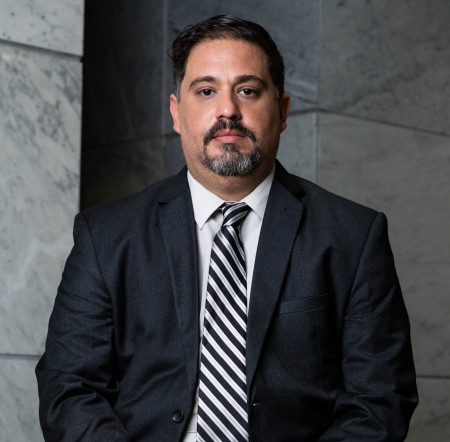 WASHINGTON, January 26, 2023 (Newswire.com) - Professional organization Lawyers of Distinction has named DJO Whistleblower Law Group's Daniel J. Ocasio "Attorney of the Year" in their 2023 membership selection, recognizing him for Excellence in Federal False Claims law.
Lawyers of Distinction strives to recognize excellence in the practice of law. Members are chosen based on verifiable objective criteria such as years in practice and educational background and subjective criteria such as peer recognition and online testimonials.
The Lawyers of Distinction Selection Committee uses these criteria to determine a cumulative, minimum passing score of acceptance. Then, select nominated members are chosen based on a review and vetting process.
"This is an incredible honor, one that wouldn't be possible without the work of our dedicated team," said Daniel J. Ocasio, Managing Partner of DJO Whistleblower Law Group.
Ocasio is a former government prosecutor devoted to representing whistleblowers in actions filed under the Federal False Claims Act (FCA), SEC, CFTC, FCPA, IRS and other whistleblower programs.
Ocasio founded DJO Whistleblower Law Group (DJO) after his groundbreaking respiratory fraud case against Apria Healthcare Group in 2017. Ocasio served on the litigation team that secured a $40.5 million settlement after the Durable Medical Equipment provider was found to be using multiple fraudulent billing practices on non-invasive ventilators.
Since then, Ocasio has used this experience to fortify his team at DJO and continue fighting for justice by giving whistleblowers a safe platform to tell their stories and seek justice for U.S. taxpayers. The team is currently focused on the increase in Managed Health Care Fraud and exposing upcoding, fraudulent billing and inflated risk scores that are happening within Managed Care Organizations (MCOs).
DJO Whistleblower Law Group has successfully filed over 100 cases against some of the largest healthcare providers in the nation. Specifically, they aim to shed light on the following types of fraud:
DJO Whistleblower Law Group wants individuals to know that it's okay to speak their truth to enact change and demand justice.
"The thought of becoming a whistleblower can be stressful and daunting," said Christopher Piacentile, CFE and Director of Investigations. "My goal with any client is to help them make this courageous decision and bring a level of calmness when walking them through the rewarding process of blowing the whistle."
About the DJO Whistleblower Law Group
At DJO Whistleblower Law Group, our team of experts has significant experience and knowledge in assisting whistleblowers in various legal situations. We will be there every step of the way, ensuring we fight as aggressively as possible for our clients so that they can get the highest reward possible.
Learn more at https://whistleblowerlawfirms.com or follow Daniel J. Ocasio on LinkedIn.
Source: DJO Whistleblower Law Group