Think Energy Unveils New Website and Customer Benefits Programs for a Cleaner, Affordable Energy Future, Led by Michael Fallquist
Press Release
•
Jun 9, 2023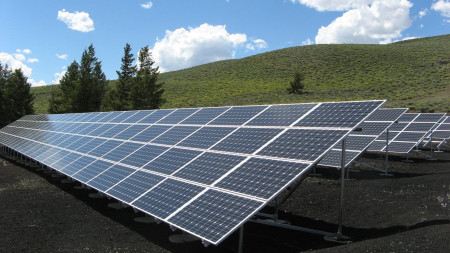 GREENS FARMS, Conn., June 9, 2023 (Newswire.com) - Think Energy, LLC ("Think Energy"), a leading retail electricity provider, is proud to announce the launch of its newly rebranded website, ThinkEnergy.com, and a range of innovative benefits programs aimed at delivering exceptional customer satisfaction. With a renewed focus on making clean energy simple, accessible, and affordable for all, Think Energy is revolutionizing the way people think about energy consumption.
Under new ownership since Nov. 1, 2022, Think Energy has strategically repositioned its business to prioritize lasting value for residential and small commercial customers through fixed-price clean electricity products. The company's fresh brand identity reflects this commitment and heralds a new era of customer-centricity.
"At Think Energy, our customers are at the heart of everything we do. We are grateful for the trust they place in us, and it is our mission to treat them like family," said Michael Fallquist, Chief Executive Officer of Think Energy. "This website launch is not just a visual upgrade; it signifies a fundamental shift in our approach to business. We're transforming the way we think about energy and making clean energy simple and affordable for everyone."
Think Energy's revamped Fixed Rate Clean Electricity plan offers customers price certainty for the entire term of the agreement, providing protection against potential future energy price increases. This innovative offering empowers customers with peace of mind and allows them to plan their energy costs effectively.
The Free Energy Club, an exciting customer referral program, rewards loyal customers for spreading the word about Think Energy's clean electricity services. Through this program, customers can earn monthly cash rebates of up to 100% of their Think Energy electricity supply charges. With as few as three customer referrals, participants can start enjoying the benefits of the program and conveniently track their progress through the user-friendly Free Energy Club portal.
Think Energy's Think Community Solar program allows customers to harness the power of the sun while saving money. By connecting their utility accounts to a local solar farm, participants receive solar credits that can reduce their electricity bills by up to 10% for a duration of 20 years. Additionally, participating in this program provides an opportunity to contribute to the creation of new jobs in their local community.
Think Energy's new website, ThinkEnergy.com, offers an enhanced user experience with intuitive navigation, comprehensive information about its clean electricity products, and convenient access to customer benefits programs. The website serves as a hub for customers to learn, engage, and actively participate in the clean energy movement.
To explore Think Energy's new website, learn more about its clean electricity products, and enroll in the exciting benefits programs, visit ThinkEnergy.com.
About Think Energy
Think Energy, LLC is a forward-thinking retail electricity provider dedicated to transforming the energy landscape. As a leading player in the industry, Think Energy is committed to delivering high-quality, affordable clean electricity solutions to residential and small commercial customers. By harnessing the power of innovative technology and a customer-centric approach, Think Energy is revolutionizing the way people think about energy consumption. With a focus on sustainability and customer satisfaction, Think Energy offers 100% clean electricity on long-term competitive fixed rates. As a wholly owned subsidiary of Energywell, Think Energy combines industry expertise with cutting-edge technology to provide reliable and affordable energy solutions. By prioritizing customer needs and environmental sustainability, Think Energy is driving positive change in the energy retail sector. For more information, please visit http://www.thinkenergy.com.
Source: Think Energy, LLC