Daily Business News Promises to Be 'First and Fast' With Authoritative AI-Generated Content
Press Release
-
updated: May 10, 2019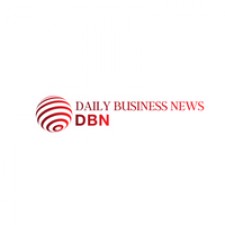 LONDON, May 10, 2019 (Newswire.com) - When Daily Business News (DBN) went live in mid-2018, business news junkies gained access to authoritative and comprehensive content delivered at a pace the founders believe will make it a leader in timely and original business news content. DBN is owned and managed by Daily Digital News Network, a digital content network that provides daily news, review, interviews, videos and content from all over the world via its five distinctively focused news sites.
Readers both need and want one-stop, up-to-the-minute business news that keeps them informed and gives them insight into current events from different perspectives. Daily Business News is all about being first and fast. Daily Business News gives people what they want and what they may not even know they wanted from their news source.
The site offers breaking news and in-depth reporting with a twist. Daily Business News says it is unconventional in that it does not give its writers strict journalist guidelines that may limit their reporting approach and allows them to incorporate varying viewpoints to provide unique insights and provoke debate. Daily Business News is able to focus on developing innovative stories because it relies on AI to generate general business information that is readily available on other sites. Its network of writers, journalists and social site content writers are stationed around the world to help ensure a point of view that reflects the geographic region.
"I can write about anything at any time, and the world at the moment is certainly giving me enough content to write and discuss. I make no apologies for my approach and thoughts. These are my articles and I am allowed to write what I believe," said DBN writer Ashton Bastian.
"DDNN enables all of us, the writers, to express ourselves and our viewpoints which are completely uncensored, enabling us to fit in nicely with all the different commentary from around the world," added DMN writer Darrell Massenburg.
Main categories on the site include business, technology, world, sports, politics, culture and travel.
For more information, go to https://dailybusinessnews.co/news/ or visit the Daily Business News Facebook page - https://www.facebook.com/DBusinessNews/.
Source: Daily Business News
Share:
---
Categories: Business News
Tags: AI, business an online business, News
---