Customer Reports Direct Mail Campaign Results Exceed Expectations Using AccuZIP's Personalized Variable Maps Service
Press Release
-
updated: Feb 26, 2018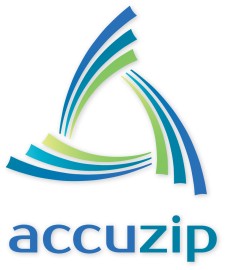 ATASCADERO, Calif., February 26, 2018 (Newswire.com) - AccuZIP, a leader in the mailing software and data quality industry, announces customer success story using AccuZIP's Personalized Variable Maps service. AccuZIP's Personalized Variable Maps service is available via the free self-service AccuZIP DQ web-based interface or can be ordered directly through AccuZIP for fulfillment. 
Personalized Map Features Include:
Multiple Map Types
Generate maps with a pinpoint address or driving destination based on the destination addresses you provide.
Multiple Map Styles
Choose your style for the map with 5 different styles available.
Fully Configurable Options:
Choose between driving or walking directions, fastest or shortest.
Set your exact size of the map and define your bleed area for the graphic.
Enter up to 5 destination addresses, and we can map all 5, or map the closest location to any of the destination addresses.
Driving directions can also be provided.
Get a PNG image for each of your destination addresses that you purchase, linked with each address record.
The Story: Customer added AccuZIP Personalized Variable maps to significantly improve customer engagement with their mail pieces and achieved a 24 percent response rate, exceeding expectations.
TPSi, a marketing services firm based in Tulsa, Oklahoma, USA, licensed personalized maps from AccuZIP, Inc., in partnership with locr. TPSi included these maps in a successful direct mail campaign for a chain of restaurants. This direct mail campaign generated a positive response rate and supported the development of TPSI's role as a marketing service provider focused on client success.
TPSi is a successful example of the evolution of a marketing service provider. The Tulsa, Oklahoma-based company provides a wide range of services, including laser print, digital print, digital archive, eStatement and presort mailing services. TPSI also offers web-to-print and variable data publishing. TPSi listens to customers, anticipates their needs and expands or adopts services accordingly – leading to deeper customer loyalty and sustained growth.
This business philosophy is evident in a project they created for their client, McNellie's restaurant chain, using AccuZIP personalized maps. McNellie's wanted to build a loyal customer following around a new restaurant location. TPSi successfully solved that problem by creating a direct marketing campaign for McNellie's. Using a creative direct-mail folded postcard, the late December campaign included a "happy holidays" message and a generous $10 gift card.
To help people find the restaurant, TPSi turned to personalized maps. Working with AccuZIP, TPSi included a personalized map on each of the 2,500 direct mail pieces. To create the maps, TPSi simply provided the mailing list addresses to AccuZIP, the company generated the maps and sent them back to TPSi as JPGs.
The campaign generated a 24 percent response rate that far exceeded all expectations. In addition, McNellie's experienced an increase in business and cemented a new local customer base.
Roger Albert, Senior Account Executive at TPSi, worked on the McNellie's campaign. He noted, "When we created this campaign, we knew if people visited the restaurant, they would likely become loyal customers. We achieved that goal by adopting AccuZIP's "driveway-to-parking lot" variable maps as a central design element. Directions to the restaurant and a strong personalized element in our direct mail marketing campaign created the highest response rate we have seen in 35 years of operations."
Kristen McKiernan, AccuZIP's President stated, "Using AccuZIP's Personalized Variable Maps feature backed by our world-class supports takes the complexity out of such a personalized and powerful direct marketing campaign element. We are always looking for ways to help our customer partners create effective and innovative campaigns and this is a perfect example of such a case." The complex technology that goes into the backend creation of these maps is transparent to the end-user and it is extremely easy to work with AccuZIP through their personalized customer service and web-based AccuZIP DQ UI. McKiernan went on to state, "Ultimately, it's not about maps, geoservices, or even Direct Mail. It's about the ultimate value realized by the business and our customer partners. With the tagline of 'Our Technology. Your Success.' AccuZIP is committed to working with customer partners giving them the personalized service, care and technology elements to increase response rates and better meet the needs of their clients."
For more information on AccuZIP's Personalized Variable Maps visit: https://www.accuzip.com/products/pesonalized-variable-maps
AccuZIP may be reached at (800) 233-0555 or via email at sales@accuzip.com
About AccuZIP, Inc.
AccuZIP, Inc., a national software company, provides feature-rich solutions to manage Contact Data Quality, Address Hygiene, USPS Postal Presorting and Compliance and Mail Tracking and Reporting. AccuZIP's solutions are designed to be utilized across many industry verticals to streamline, standardize and simplify processes associated with data entry, data management, and multi-channel communications. AccuZIP's products and services make it easier for businesses to get their message out to the right people at the right location when they need to most. Now into its third decade of doing business and celebrating its 26th year anniversary, the company has built an outstanding reputation for value, service, and innovation. For more information, visit www.accuzip.com 
About TPSi
TPSi provides a wide range of services to meet your digital print, digital archive, electronic statement and presort mailing needs. https://www.tpsitulsa.com
Source: TPSi
Share:
---
Categories: Advertising, Marketing, Maps and Atlases
Tags: Direct Mail Campaigns, Marketing, Personalized Maps, Response Rates
---
Related Files
Additional Links