Cryptocurrency Zcoin Teams Up With Pythia for Marketing Push
Press Release
-
updated: Jan 12, 2018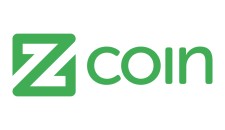 BANGKOK, January 12, 2018 (Newswire.com) - Zcoin cryptocurrency ($XZC) is pleased to announce that it has engaged Australian marketing company Pythia to grow the userbase and market awareness of its privacy coin offering.
Reuben Yap, Zcoin's Chief Communications Officer said, "The Zcoin team is pleased to be engaging with Pythia's professional marketing offering, helping further surface Zcoin as a top cryptocurrency." Pythia is an Australian-based marketing and research company which has worked with blue chip clients, startups and cryptocurrencies to deliver an informed message to the market.
Pythia will be delivering a comprehensive marketing and public relations solution to bring competitive advantage to the Zcoin team and its investors by creating organic growth through deep insights, compelling original content, use of analytics, machine learning, targeted marketing, media experience and global connections.
In addition to the marketing efforts beginning this week, Zcoin is making continuous improvements by leveraging block rewards to fund research and development plus staff increases. Two new developers have been hired and recruiting is ongoing. With a growing staff, focus has also turned toward efficiency in QA and project management.
Still on the horizon is an Electrum light wallet, Merkle Tree Proof Version 2 (MTPv2), research and development as well as the consideration of privacy-centric smart contract capabilities.
About Zcoin
Zcoin (XZC) http://zcoin.io is a cryptocurrency offering transaction anonymity through the Zerocoin protocol, based upon a research paper "Zerocoin: Anonymous Distributed E-Cash from Bitcoin" written in 2013 by Ian Miers et al at The Johns Hopkins University of Computer Science, Baltimore, M.D. The paper has been cited three hundred and eleven times and was implemented as Zcoin by Poramin Insom and team with mainnet release on Sept. 28, 2016. Major seed investors of Zcoin include cryptocurrency experts Roger Ver and Tim Lee. Zcoin's talented team, ASIC-resistant Merkle Tree Proof (MTP) algorithm, scalability, auditability, masternodes, block rewards, unique geo-location and active community make Zcoin a highly valuable cryptocurrency with important privacy features.
About Pythia
Pythia http://pythia.com.au is a marketing and research company based in Australia which offers a full-suite of services from marketing to insights and analytics for clients across industries and geographies. Founded in 2015, Pythia has been helping clients cut through the abundance of data and information to rise above the competition.
Contact: marketing@zcoin.io
Source: Zcoin
Share:
---
Categories: Finance, Marketing, Programming, Cryptocurrency
Tags: bitcoin, crypto, cryptocurrrency, electronic cash, XZC, zcoin, zerocoin
---