Cruvita.com Launches Tampa Bay Region Home Listings and School Evaluations
The company has evaluated and graded public schools in Tampa Bay Region. This area inlcudes the cities of Tampa, St. Petersburg, Clearwater & more. Also includes are the Florida counties of Hillsborough, Pinellas, Pasco, Hernando & Sarasota, with its unique and intuitive grading algorithm. Local residential real estate listings are also being posted on the website.
Press Release
-
Jul 12, 2016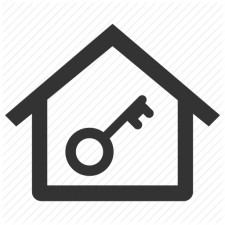 Herndon, VA, July 12, 2016 (Newswire.com) - Cruvita.com continues to expand its coverage of Florida public school evaluations and real estate listings with its Tampa Bay Region Florida launch. Now residents of Tampa, St. Petersburg and Clearwater can easily evaluate area schools and see home listings that are available in their school district of choice. Real estate listings have been available in these markets since July 1, 2016.
Cruvita.com uses a proprietary algorithm that takes into account a number of quality factors to come up with a letter grade for public schools. This makes it easy for users to understand how each school fairs. The evaluations are divided by elementary schools, middle schools and high schools. They can also be viewed all at once when inputting a zip code.
But what really sets Cruvita apart from the competition is how the school pages on the website include real estate listings of properties that are located in the school's district. If a family is considering a move that includes the purchase of a home and a new school for their children, both important factors can be conveniently evaluated in one spot.
"We're excited to launch our service in the Tampa Bay area. Our school ranking algorithm will help home buyers in the Tampa, Clearwater and St. Petersburg communities make informed decisions," says Cruvita.com Co-Founder Ariel Mordetsky. "Our website helps people not only make a wise real estate investment, but do so in the best school school district for their children."
The letter grades are set up like traditional school grades - A through F - which makes it easy for anyone to understand. In addition to the letter grade, a numerical grade is given to show how a school ranks at the city/county, state and national levels.
The algorithm comes up with these grades by evaluating elements of school performance and economic factors in the neighborhood, like income levels and property values. This not only gives parents and home buyers insight into school quality, but additional factors that impact the family's overall quality of life if they live in that community.
Cruvita.com also offers a great opportunity for real estate professionals, who can "own" a zip code where their contact information is available to local home buyers.
About Cruvita.com

Founded in 2014, Cruvita.com connects families with the best homes in the best school districts with its Cruvita™ School Score. This custom algorithm brings together a number of important.
Source: Cruvita, LLC
---
Categories: Mixed Media, Real Estate, Real Estate, Public Schools
Tags: central florida, Clearwater, real estate, school ranking, Tampa, Tampa Bay
---