Crown Uniform and Linen Announces New City-Specific Informational Pages on Linen Services
Press Release
•
updated: May 29, 2020
Crown Uniform and Linen is a commercial laundry service helping New England customers with their linen, uniform, and other commercial laundry needs. The company is announcing new city-specific informational pages.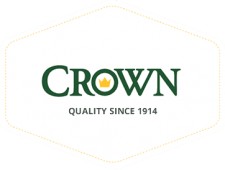 NASHUA, N.H., May 29, 2020 (Newswire.com) - Crown Uniform and Linen, a leading commercial laundry service for New England at https://crownuniform.com/, is proud to announce new city-specific pages to help customers find information on a city-by-city basis. The reality is that New England is more than just the larger cities such as Boston or Providence, and the new pages help customers in smaller cities start the learning process.
"We're proud of our website and recognize it's the first place many new customers go to learn about our best-in-class commercial laundry, linen, and uniform services," explained Plato Spilios, Co-President at Crown. "We want people in many of the smaller cities in New England to know and recognize us as options for solving their commercial laundry solutions."
Persons who would like to view the new pages can visit the sitemap at https://crownuniform.com/sitemap/. There, sample pages can be browsed such as the page for Waltham, Massachusetts (https://crownuniform.com/waltham/), or Nashua, New Hampshire (https://crownuniform.com/nashua/). Thus, the Crown representative can overview the business' needs and then correlate that with Crown linen services. Of special note is the new Purafier company at https://purafier.com/, which provides hand sanitizer at both retail and wholesale rates.
WINNING NEW ENGLAND CITY BY CITY
Here is the background on this release. New England is a fragmented region when it comes to population. While there are very large cities such as Boston or Providence, there are many medium or smaller-size cities and towns that dot the countryside. The population density is quite high across the states such as Massachusetts or Connecticut and business owners often struggle to find local companies for their commercial laundry needs. Perhaps it's a doctor's office looking for a healthcare linen service. Perhaps it's a restaurant reopening in the new environment and looking for a practical partner. One way to learn more is to visit the new city-specific pages. Another is to reach out for a confidential consultation.
ABOUT CROWN UNIFORM AND LINEN SERVICE
Crown Uniform and Linen Service is an eco-friendly/green, family-owned, best-in-class commercial linen service serving Massachusetts, New Hampshire, Rhode Island, Maine, and Connecticut. Whether a customer is looking for the best linen service in Boston, Cambridge, Springfield or Worcester, Massachusetts; Hartford, Connecticut; Nashua, New Hampshire; Providence, Rhode Island; or Portland, Maine, or a top-rated uniform service for restaurants or food processing, medical offices or healthcare, hospitals or hotels or other commercial laundry service needs such as manufacturing or education, they should visit the website at https://crownuniform.com/. Crown's commercial laundry service lets business owners focus on their business. The company even offers logo mats and mat rental services throughout New England.
Source: Crown Uniform and Linen
Additional Links