How Companies Are Reinventing the Press Release to Create More Value
Companies are finding new ways to create value out of their press releases by utilizing them as part of an integrated media communications strategy.
Press Release
-
updated: May 13, 2020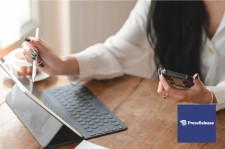 SARASOTA, Fla., May 13, 2020 (Newswire.com) - PressRelease.com has been working with both publicly traded and privately held companies, helping them to create newfound value through the use of press release content. Through a strategic partnership with Newswire, PressRelease.com is able to extend the Earned Media Advantage Guided Tour to customers. While typically a resource for the latest company news and announcements, press releases find increased versatility on the Guided Tour, showcasing a company's thought leadership and improving online search presence.
"It was a huge benefit for us to be able to extend the Earned Media Advantage Guided Tour to our customers," says Erik Rohrmann, COO at PressRelease.com. "It's a premium offering for our customers who require an integrated media and marketing communications strategy. Volume distribution and award-winning software, powered by an expert team to provide the planning and guidance, is the ideal solution for businesses of all sizes looking to step up to more enterprise-level communications plan and resources."
Many companies have already utilized the versatility of the Earned Media Advantage Guided Tour to gain more value out of their press releases. Volume distribution and pricing enables companies to take a more strategic approach, taking advantage of current events to implant themselves into the national conversation while showcasing their products, news or services. The increased distribution helps to improve online search performance, and the subsequent data collection provides companies with useful benchmarks for future analysis.
"For companies that are looking to gain more value out of their press release content, the Guided Tour is definitely an option worth considering. Many companies have gained recognition in their industry with the help of Newswire's industry experts, utilizing press releases to showcase their thought leadership that's enabling them to stay top of mind across a number of relevant media publications," adds Rohrmann.
​PressRelease.com helps public companies save on their global financial press releases by switching from other platforms like BusinessWire, GlobeNewswire, and EIN Presswire. To learn more about how to create newfound value through press release content, visit PressRelease.com.
About PressRelease.com
PressRelease.com provides simple, affordable press release distribution services to public and private companies through the most comprehensive networks and 1.8M media contacts.
Contact Information:
PressRelease.com
Media Relations
Office: 800-998-2927
Source: PressRelease.com
Share:
---
Categories: Business News
Tags: communications, distribution, press release, value
---