Craig Swain Appointed Chief Operations Officer at FLS Transportation Services Limited
Press Release
•
updated: Sep 5, 2017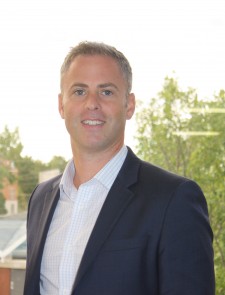 MONTREAL, Canada, September 5, 2017 (Newswire.com) - FLS Transportation Services, one of North-America's leading 3PLs, is delighted to announce the appointment of Mr. Craig Swain as Chief Operating Officer ("COO") of the company effective Sept. 5, 2017. Having started in the logistics industry in 1998, Craig joined FLS as a Branch Director in 2010 and in 2016 was promoted to Vice President, Strategic Operations.
Reporting to Domenic Di Girolamo, Chief Executive Officer, Craig will assume responsibility for the continued growth and profitability of our current branch network and play an integral part in planned acquisitions and future growth strategies.
Domenic Di Girolamo, CEO of FLS Transportation Services, commented: "On behalf of the Board, management and staff, I am very pleased to welcome Craig as Chief Operating Officer of the Company. Already a proven and vital member of our senior management team, I am confident that as COO, he will play an even greater role in managing the operations of FLS and assisting in the future growth of the organization.
"​Craig's vast industry experience and knowledge of the 3PL industry, coupled with his customer-focused approach and demonstrated commitment, has established Craig as a leader here at FLS. He has won the respect of everyone involved in the Company's operations in our Canadian and U.S. offices. Together with the rest of our management team, I look forward to working with Craig in his new role and building upon the success FLS has experienced over the past 30 years as we aim to grow our service offerings, customer base, as well as increase revenue and profitability through organic growth and acquisitions."
Media Contact:
Sandra Fraser
Phone: 800.739.0939
Email: sfraser@flstransport.com
Source: FLS Transportation Services