COP22 UN Climate Change Conference in Marrakesh, Morocco to Screen Power Documentary on November 13, 2016
Press Release
•
updated: Nov 10, 2016
"We do not inherit the world from our ancestors; we borrow it from our children." - Native American Proverb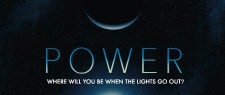 Los Angeles, CA, November 10, 2016 (Newswire.com) - ​​​​The 22nd session of the Conference of the Parties (COP 22) to the United Nations Climate Change Conferences (UNFCCC) is being hosted by Morocco from November 7-18, 2016. During COP 22, parties will, among other discussions, begin preparations for enforcing the Paris Agreement. See: www.newsroom.unfccc.int.
During this important multinational environmental conference, COP22 will screen selected segments from the upcoming documentary feature film entitled POWER as the closing film of the day. The film, a co-production of OTG Productions and Kavana Entertainment LLC, is brought to life by two award-winning directors, Alexis Manya Spraic and Michele Ohayon, a score by a Golden Globe®, BAFTA, and New York Film Critics Award-winning composer, Richard Horowitz, known for his outstanding work on The Sheltering Sky motion picture, directed by Bernardo Bertolucci and filmed in Morocco. POWER also features an original song by Grammy® Award winning singer-songwriter Angelique Kidjo. The film, in its entirety, is expected to premiere in 2017.
COP22 will screen selected segments from the upcoming documentary feature film entitled POWER.
The "Film4Climate: Empowering Global Climate Action" event will take place at the Cinema Le Colisée in Marrakesh on Sunday, November 13th, 2016. POWER will screen at 4:30 p.m with a Q&A to follow immediately after the screening. The event will feature screenings of climate movies as well as the award ceremony for the winners of the Film4Climate video competition (www.film4climate.net). Also screening on that same afternoon, will be Leonardo DiCaprio's environmental film entitled Before the Flood.
Academy Award® Nominee, Producer/Director, Michele Ohayon, who was born in Casablanca, states that "as a filmmaker I feel obliged to tell stories that make a difference. POWER is about the impact that energy has on each one of us, from the super powers to a small village in Africa. POWER puts a human face to a burning issue and offers current solutions. POWER is an urgent call for action."
POWER endeavors to answer the most crucial questions concerning us all: What is the future of our energy system? What are the stakes if we fail to make changes? Where are the solutions? Everything we do is dependent on access to power. If we woke up one morning without energy, there would be no way to travel to work, to communicate, or to obtain food and water. Hospitals, schools, factories, and governments would all be irrevocably affected. Entire populations would starve. When we turn on a light switch, none of us contemplate where that energy came from and at what cost. The consequences of that fact will be dire for future generations.
POWER's experts and human stories offer a realistic roadmap to a sustainable energy future without which we cannot survive, and outline the everyday steps each one of us can take to contribute to the global effort.
Producer, Mark David, states that "we have the power to change the global energy system and in doing so to change the world. POWER explores the various energy sources, new technologies and policies we will need to implement to meet the world's rapidly growing energy needs."
Filmed in ten countries across Europe, Asia, Africa, and the Americas, it features stunning imagery of life around the world as a backdrop to the depiction of how energy defines the way we live. It is a positive, yet thought-provoking film, showing how deeply interconnected we are and how we are at a pivotal point in human history to resolve this critical issue."
POWER is about more than raising awareness. It's about action. Every one of us can make a difference. Every action counts.
About OTG Productions
OTG Productions is a film production company founded by Mark David, Rob Levy, Vartan Sarkissian and Ross Weinberg with a mission to produce socially important films. POWER is the first film produced by OTG Productions.
About Kavana Entertainment
Kavana Entertainment LLC is a media resources company that specializes in exchanging film and television services between the United States and the world, and facilitates the development of high-caliber media projects. It serves global clients both in consulting and production.
For further information about the film, including a short video excerpt, please see: www.powerthemovie.com and www.imdb.com/title/tt4163052/?ref_=nm_flmg_msc_1
CONTACTS:
Michele Ohayon
​​Kavana Entertainment
+1 323 864 5533
info@powerthemovie.com
Annie Ohayon
​annieomedia@gmail.com
About Partnerships for Change®
OTG and Kavana have joined forces with Partnerships for Change® to act as its Fiscal Sponsor. Fiscal Sponsorship is a formal arrangement in which a 501(c)(3) public charity, such as Partnerships for Change® (PFC), agreeing to sponsor a project that furthers its philanthropic mission, for the purpose of fund-raising through grants and donations.
For further information, please see: ​www.partnershipsforchange.com/media-social-action/documentaries.html
About United Nations Climate Change Conferences
The United Nations Climate Change Conferences are yearly conferences held in the framework of the United Nations Framework Convention on Climate Change (UNFCCC). They serve as the formal meeting of the UNFCCC Parties (Conference of the Parties, COP) to assess progress in dealing with climate change, and beginning in the mid-1990s, to negotiate the Kyoto Protocol to establish legally binding obligations for developed countries to reduce their greenhouse gas emissions. From 2005 the Conferences have also served as the "Conference of the Parties Serving as the Meeting of Parties to the Kyoto Protocol" (CMP); also parties to the Convention that are not parties to the Protocol can participate in Protocol-related meetings as observers. From 2011 the meetings have also been used to negotiate the Paris Agreement as part of the Durban platform activities until its conclusion in 2015, which created a general path towards climate action. The first UN Climate Change Conference was held in 1995 in Berlin. The 22nd session of the Conference of the Parties (COP 22) to the UNFCCC is taking place from November 7th-18th, 2016 in Marrakesh, Morocco.
Official Cop22: www.cop22.ma
CONTACT: UNFCCC Secretariat
Phone: +49-228 815-1000
Fax: +49-228-815-1999
E-mail: secretariat@unfccc.int
Source: OTG Productions and Kavana Entertainment LLC
Related Media
Additional Links