ContentWriters to Feature at Digital Marketing World Forum for Second Consecutive Year
Press Release
•
updated: Nov 6, 2018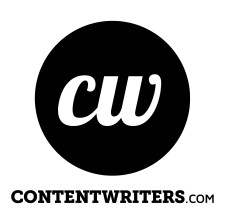 New York, NY, November 6, 2018 (Newswire.com) - ContentWriters is proud to be a featured expo at this year's Digital Marketing World Forum (DMWF) being held at the Javits Center in New York City. This is the second time in as many years that the content marketing agency has featured at this event.
DMWF is an annual marketing conference that focuses exclusively on digital marketing and content creation. The event brings together the best minds in digital strategy, branding, analytics, content, retail marketing, customer retention, and social media.
This year boasts an incredibly robust group of industry luminaries such as Kevin Hartman, Head of Analytics - Consumer, Government & Entertainment Sector, Google; Erin Gang, Head of Influencer Marketing, Mattel; Julie Morris, VP Media Partnerships, NBA; Taylor Carlson, VP Brand Development, POPSUGAR; Tim Fullerton, VP Head of Social, WeWork and dozens more.
"We're so thrilled to be back again this year," said Francesco Montesanto, Director of Marketing for ContentWriters. "The amount of connections we made was astounding and every speaker was enlightening and engaging. To be able to share what we do with such an esteemed group of companies is the reason why we do what we do."
ContentWriters is a natural fit to be featured at a digital marketing conference of this magnitude. They provide written content at scale to many digital marketing agencies, online publishers, and ecommerce brands.
They're able to seamlessly handle large volumes of content creation through their exclusive network of writers that are thoroughly vetted for industry-specific expertise and writing proficiency.
"Writing one piece of great content is easy," Montesanto would add. "Writing a ton of crappy content is easy, too. Where we separate ourselves from our competitors is being able to take the craftsmanship that goes into creating one piece of content and replicating that process over and over again on a grand scale, without any sacrifice in quality."
You can visit the ContentWriters team at DMWF on November 7th and November 8th at the Javits Center in New York City.
Contact Information:
Francesco Montesanto
Director of Marketing, ContentWriters
​646-828-8440
francesco@contentwriters.com
http://www.contentwriters.com
Source: ContentWriters