ContentWriters Announces Availability of High-Res Images to Boost Content Experience
Press Release
•
updated: Oct 25, 2016
Adding to their content creation services, ContentWriters clients will now have access to thousands of Shutterstock® images to enhance their content marketing efforts.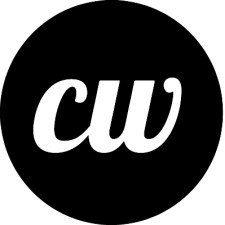 New York, NY, May 1, 2015 (Newswire.com) - ContentWriters.com, a full-service content creation company located in New York City, has announced a new feature within their platform allowing writers to select a visual image for their clients to utilize based on the content created or article written.
Marketing research shows that articles featuring images receive 94 percent more total views than those without a photo. Using images and video also helps increase press release views by more than 45 percent. In addition, 60 percent of consumers are more likely to consider or contact a business when an image shows up in local search results. For 67 percent of consumers in the marketplace, images carry even more weight than the product information, description, and customer ratings. Visual imagery also positively enhances social media, with posts using photos garnering more attention than those without.
"Visual imagery works to enhance our written content," says John J. Zidziunas, founder and CEO of ContentWriters. "The introduction of image purchasing on our site will enhance our content creation services, increasing the user experience for our clients. From content creation and written articles to digital media, the use of visual imagery helps to engage readers and spark more interest in what is being read."
A variety of images from Shutterstock® will now be available on ContentWriters, covering a wide array of topics and industries to bring to life the content written.
ContentWriters was founded by New York attorney Zidziunas, who originally set out to find quality content for his law firm's content needs. Since launching in December 2014, ContentWriters has offered content creation across multiple industries and niches to clients looking for professionally written and SEO optimized content.
In order to streamline the process, an API (Application Programming Interface) is currently under development. This will enable customers to select and purchase Shutterstock® images direct from ContentWriters without having to leave the site. This API is scheduled to launch 3rd quarter.
ContentWriters utilizes a proprietary formula and software that matches each client to the best-qualified writer. ContentWriters is then able to monitor the writer's progress and the client's feedback while assessing the quality of the writer's work. The company is focused on helping their clients fill their blogs, websites, and social media channels with meaningful, inspired content that will help expand and improve their web presence. This new addition of available visual imagery will surely enhance and promote this work.
To learn more please visit http://ContentWriters.com
About ContentWriters
Based in New York City, ContentWriters is a full-service content creation company. Its clients range from law offices to medical practices to educational institutions. The company only hires writers with advanced degrees, previous publication experience, and who pass a rigorous testing process. The company guarantees consistent quality content backed up by a 100 percent satisfaction guarantee. ContentWriters was founded in 2012 with the goal of connecting great writers with clients seeking quality content.
Press Contact Information
Mary Lamphere
ContentWriters LLC
5 Penn Plaza, 19th Floor
New York, NY 10001
212-835-1674
800-891-0553
mary@contentwriters.com
Sources
MGD Advertising – Infographic - It's all about images
Source: ContentWriters.com