Construction and Engineering Companies Choose PressRelease.com to Reach Industry Media Contacts
Construction and Engineering firms are turning to PressRelease.com for simple, cost-effective distribution to key media publications.
Press Release
-
updated: Feb 20, 2020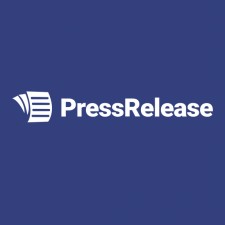 SARASOTA, Fla., February 20, 2020 (Newswire.com) - PressRelease.com is attracting construction and engineering companies looking to reach industry media contacts through simple, cost-effective press release distribution. Construction and engineering companies can save up to 30% off PR distribution while ensuring regulatory compliance and adherence to strict SEC guidelines. PressRelease.com is attracting an increasing number of construction and engineering companies looking to impact investor networks, expand their reach, connect with new audiences.
"We've been working with a number of construction and engineering firms that are looking for the ease and effectiveness that only PressRelease.com can provide," says Erik Rohrmann, COO at PressRelease.com. "As we continue to expand our distribution network through strategic partnerships, we're better able to connect businesses in construction and engineering to key media contacts which is helping to expand their reach and increase sales."
The recent expansion of its global financial distribution network through strategic alliances with Newswire and Accesswire has enabled PressRelease.com to provide greater value to businesses looking to grow their potential audience with its easy-to-use, cost-effective solutions.
Distribution to networks including Newswire, Yahoo! Finance, and Associated Press, companies in construction and engineering can share their impactful stories with new communities resulting in increased website traffic, public interest, and customer sales. PressRelease.com's international distribution ensures regulatory compliance, and is helping construction and engineering companies both privately held and publicly traded accelerate their value creation through establishing thought leadership, announcing milestones, highlighting key business metrics and introducing key executive personnel.
"With our enhanced network, we can do even more help construction and engineering companies share the stories that capture the imagination of audiences that may employ their services. We aim to increase the effectiveness of their communications efforts at the most competitive rates, ensuring the greatest reach while minimizing costs," adds Rohrmann. 
PressRelease.com offers affordable regulatory compliant press release distribution for publicly traded companies looking to grow their reach in the new year. With PressRelease.com, publicly traded companies get distribution to leading technology media outlets, delivery to investor networks, and SEC-compliant disclosures. For continued news updates of technology businesses and regulatory-compliant press release content, visit PressRelease.com.
About PressRelease.com
PressRelease.com provides simple, flexible, and cost-effective press release distribution services to public and private companies through the most comprehensive networks and media contacts. Through its strategic alliance with Newswire, PressRelease.com can now offer the Earned Media Advantage Guided Tour provided by Newswire to clients.
Contact Information
PressRelease.com
Media Relations
Office: 800-998-2927​
Source: PressRelease.com
Share:
---
Categories: Engineering
Tags: Construction, Construction and Engineering, Construction Company, Construction News, Engineering, Engineering Company, Engineering News, PressRelease.com, PressRelease.com News
---