Constellations Behavioral Services Earns 2-Year BHCOE Accreditation Receiving National Recognition for Commitment to Quality Improvement
Press Release
•
updated: Dec 5, 2018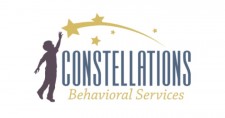 Portsmouth, NH, December 5, 2018 (Newswire.com) - BHCOE Accreditation has recognized Constellations Behavioral Health with a 2-Year Accreditation, acknowledging the organization as a behavioral service provider dedicated to continuous improvement in Applied Behavior Analysis. BHCOE Accreditation recognizes behavioral health providers that excel in the areas of clinical quality, staff qualifications, and consumer satisfaction and promote systems that enhance these areas. These areas are measured via a wide-ranging audit, including interviews with agency clinical leadership, in-depth on-site observation, a detailed staff qualification review, anonymous staff satisfaction survey, and anonymous consumer satisfaction survey.
"Constellations Behavioral Services makes a clear commitment to high-quality staff qualifications and training as well as absolutely excellent treatment programming and planning. Their dedication to providing ethical, effective care is exemplary," said Sara Gershfeld Litvak, Founder of BHCOE. "We are very proud to commend Clinical Director, Kim Heald, as well as her wonderful team, on creating a sustainable program that is an essential resource to the New Hampshire autism community and the first BHCOE Accredited provider in the state."
BHCOE Accreditation is the only Applied Behavioral Analysis (ABA)-specific accreditation. It provides feedback regarding clinical best practices, staff satisfaction and turnover, and consumer protection. Acting as a third-party, the organization systematically measures and reports on existing quality criteria in the behavior analysis community using standardized methods and practices, and accredits only those service agencies that meet these standards.
"At Constellations Behavioral Services, we believe that everyone can learn, communicate, and participate. We are thankful for our team of professional, personable and effective individuals who work collaboratively to help each of our clients to reach their highest potential. They have also made earning BHCOE Accreditation possible which we are excited to receive because it reflects our commitment to offering the families we serve top quality care and always striving to be our best," said Clinical Director, Kim Heald, BCBA, LABA, "We will continue to work together to meet the needs of all of our clients with comprehensive behavior analysis services of the highest quality and to serve the New Hampshire community for years to come."
About BHCOE Accreditation
The BHCOE Accreditation is a trusted source that recognizes behavioral health organizations committed to continuous quality improvement. BHCOE offers a third-party measurement system that differentiates and provides independent feedback on clinical quality indicators. The BHCOE criterion features standards that subject-matter experts developed to measure effective applied behavior analysis services. For more information, visit http://www.bhcoe.org/.
About Constellations Behavioral Services
As the leader in NH for ABA, our experts work closely with schools and parents to develop and implement Applied Behavior Analysis programs (ABA Therapy) that help children with autism and other developmental delays lead happier, healthier, and more productive lives. Whether it's consulting with school districts to improve services or working with children directly at our Early Intensive Learning Centers, our programs are specifically designed to address each, individual child's skill deficits across a wide range of developmental domains including language development, social skills, self help, play, and academic achievement. For more information, please visit http://www.constellationsbehavioral.com
Source: BHCOE