Consistent Press Release Distribution Can Increase Exposure for Companies
Press Release
•
Aug 29, 2023
Newswire shares three brand-building benefits of consistent press release distribution.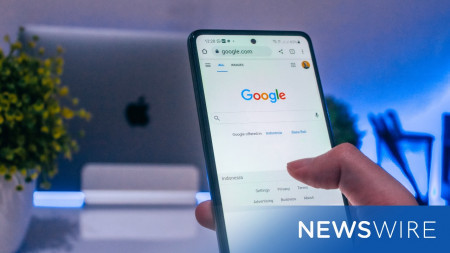 RALEIGH, N.C., August 29, 2023 (Newswire.com) - Press release distribution is like a microphone that amplifies a company's voice. With it, brands can get their message out to their target audience, build brand recognition, and establish themselves as experts in their industry.
Newswire, an industry leader in press release distribution services, including content production, strategy, and planning, as well as media technology, understands this and provides the tools to help companies distribute the right message to the right audience at the right time.
"The opportunity for companies of all sizes and industries to capture the attention of the media and their target audiences through consistent press release distribution is theirs for the taking," said Jennifer Hammers, Executive Vice President of Sales and Marketing at Issuer Direct. "Companies that create and distribute a steady cadence of press releases put themselves in a position to build brand awareness, attract website traffic, improve search engine optimization performance, increase sales, and more."
The brand-building benefits of consistent and strategic press release distribution include but aren't limited to:
Trust - Distributing relevant and newsworthy press releases is an effective way for brands to build recognition in the market and create a level of trust that promotes new business and earned media opportunities.
Thought leadership - The more value a brand provides, the better its chances are of securing opportunities to position its company as a thought leader.
Targeting - Newswire provides targeted distribution lists that help companies cast a wider net to reach the media and their target audiences.
To learn more about Newswire's press release distribution services, visit newswire.com.
About Newswire
Newswire is a media technology company that provides its clients with the Press Release Optimizer, which consists of press release distribution, media databases, media monitoring, and newsrooms that power the Media Advantage: greater brand awareness through earned media, increased online visibility through greater SEO recognition, and more sales inquiries through targeted digital marketing campaigns.
Through its disruptive Press Release Optimizer, relentless commitment to customer satisfaction, and passion for customer performance, Newswire is automating media and marketing communications for large and small businesses seeking to deliver the right message to the right audience at the right time for the right purpose.
To learn more about Newswire and its Press Release Optimizer, visit Newswire.com and discover why our customers have named us #1 for Customer Satisfaction and Ease of Use for four years in a row. For more information, visit http://www.newswire.com.
Newswire is a wholly owned subsidiary of Issuer Direct, a leading communications and compliance company, providing solutions for both Public Relations and Investor Relations Professionals. For more information, please visit www.issuerdirect.com.
Source: Newswire