Consero's Subsidiary BTQ Financial Taps Renée Bonilla
Press Release
•
Jul 11, 2023
Veteran in Servicing Nonprofits Becomes COO & Chief Transformation Officer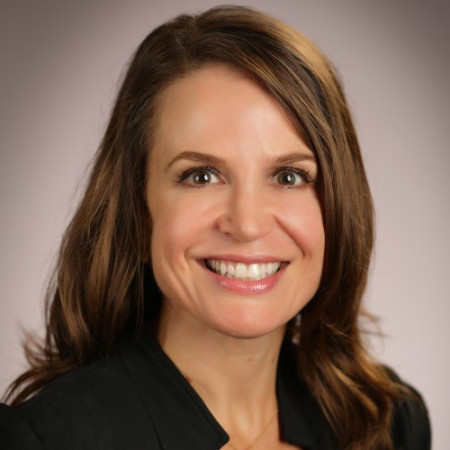 NEW YORK, July 11, 2023 (Newswire.com) - Consero Global LLC, a pacesetter in Finance as a Service (FaaS), announced that its subsidiary BTQ Financial has named Renée Bonilla COO of BTQ and Chief Transformation Officer of Consero. BTQ is a leading provider of Finance as a Service to the nonprofit sector. Renée Bonilla offers BTQ over 25 years' experience servicing that sector with Ruffalo Noel Levitz (RNL), a leading service provider to educational and nonprofit groups.
Bonilla spent her career at RNL, serving in a number of roles that involved operations, sales, account management, business strategy and optimization, with a focus in recent years on its M&A strategy. She also led a number of client success teams, eventually rising to Chief Client Success Officer and Head of Division & Operations.
"My long tenure at RNL taught me how to serve the unique needs and priorities of the nonprofit space, and when I sat down with BTQ's founders, it was clear that they didn't just have terrific offering and a talented team, but a real understanding of the nonprofit sector," said Bonilla. "And what excites me the most is the chance to help inform that sector on the potential of outsourcing their finance and accounting functions, so they can focus on the mission at hand and assure their donors and supporters that their finances are professionally managed."
As COO, Bonilla will be handling the operations of BTQ, but as Chief Transformation Officer for Consero, she will be pursuing ways that BTQ can work even more efficiently within the broader Consero organization. "We can leverage so much of Consero's resources to serve our nonprofit clients," said Bonilla. "And that'll be a key priority going forward, along with pursuing synergies that will improve how Consero creates value for its entire client base."
While at RNL, Bonilla also honed her ability to work within the high-paced and rigorous climate of a private equity-owned business, as Summit Partners and Quad Partners share ownership in the Company with management. "That experience helps me understand the entire client universe of Consero, that includes a number of private equity portfolio companies," said Bonilla.
"Our strategy is built around our clients," said David Terrio, President of BTQ Financial. "So it was crucial that we found a veteran of the nonprofit sector who can always link our strategy with what our clients need the most. It was vital we found someone who'd worked in the trenches with the kinds of organizations we are committed to serving."
"Nonprofits lag their for-profit peers in outsourcing, so there's enormous potential for growth in the space," said BTQ's Co-Founder, Kevin Quist. "However, it still requires educating such groups on how easy and affordable outsourcing their finance and accounting duties can be. And that takes someone who knows their concerns and pressures, which Renée certainly does. And that perspective will ensure that we not only grow, but we do so in a way that best serves our clients."
"What drew me to this great opportunity was the chance to continue the mission I've been pursuing my whole career," said Bonilla. "That mission is helping nonprofits devote the most of themselves and their resources to the cause that inspired them in the first place. And I'm so excited to pursue that mission at BTQ and with the entire Consero Global family."
Consero combines innovative and integrated software, including the Consero SIMPL® financial management console, along with traditional CFO, controller, and bookkeeping services. All of this comes without the time, cost, and effort of creating and managing a full, in-house finance and accounting department. With Consero's services, companies of all sizes can afford Fortune 500-level financial tools.
About Consero Global
Founded in 2006, Consero disrupts the way businesses build and maintain their finance and accounting function. Through a cloud-based platform, Consero delivers the financial clarity and efficiency needed to drive a business forward. Strategic CFOs are adopting Consero's cutting-edge Finance as a Service model to free up time and understand how the business is performing. Serving more than 350 clients and their portfolio companies, Consero, backed by BV Investment Partners, provides the control and insight needed to steer businesses toward success. Contact Consero Global for more information about gaining greater control of your financial operations. More info at www.conseroglobal.com.
Source: Consero Global LLC