Concert Pianos Announces Steinway B Information Page, Focused on Used Steinway Model B Pianos
Press Release
•
updated: Sep 30, 2019
Concert Pianos is a leading retailer of used and preowned Steinway pianos, under the direction of Maestro Bruno. The company is announcing a new informational page for Steinway model B pianos, often called "Steinway B's" in industry parlance.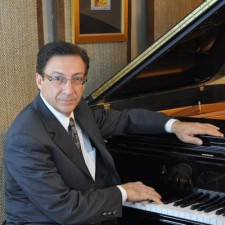 DALLAS, September 30, 2019 (Newswire.com) - ​Concert Pianos, the leading retailers of used and preowned Steinway pianos for sale, is proud to announce a new information page specific to the popular "Steinway B" or "Steinway Model B Pianos." The model is intensely popular with connoisseurs of Steinway pianos, and the hard-to-find pianos are a favorite among serious piano players. Maestro Bruno, in turn, has acquired a reputation as the "go-to" person to find hard-to-find Steinway pianos for sale.
"B's are among the most common customer inquiries we get, as people hunt for that dream Steinway model B for their piano needs," explained Maestro Bruno, proprietor of Concert Pianos and a leading expert on sourcing Steinway pianos for sale. "For this reason, we're very excited about our new informational page that showcases available Steinway B inventory for sale."
Interested persons can view the new informational page at https://concertpianos.com/steinway-b/. There, they can read a short, introductory message about the popular Steinway model and browse a visual inventory. Each image is clickable, and the landing page for each piano then lists the model, year built, year or date sold, condition, and other technical features. In addition, users can view YouTube videos of the available models and also click to actual videos showing actual performances on some pianos. Those who are very serious are invited to schedule a visitation at the Texas warehouse and/or to work directly with Maestro Bruno, who is available to source Steinway B's for sale across the United States and even for export. Secondarily, those who would like to see YouTube videos of Maestro Bruno showcasing various Steinway pianos can visit the YouTube channel at https://www.youtube.com/channel/UC7ucIS4PYg0zX3jmNTer6pg.
A POPULAR MODEL OF A POPULAR PIANO: STEINWAY B'S
Among piano brands, no brand is perhaps more popular than that of Steinway & Sons. And among Steinway pianos, no model is perhaps more popular in sheer volume and enthusiasm than the so-called "model B." According to the official Steinway site, The Model B or "classic grand" is often referred to as the "perfect piano" and fits will into homes, teaching studios, and mid-sized venues. That said, many people are seeking used or preowned Steinway model B's due to the cost of new Steinway model B's. They then scour the Internet, eBay, and Craigslist looking for pianos for sale that meet their desired needs. Often, they can't find any inventory. Or, if they do, they have concerns about the quality and authenticity of any piano that they find.
Enter Maestro Bruno. He brings years of experience to the Steinway piano marketplace and is ready to assist customers in finding their dream piano. Indeed, he has customers not only in the Dallas-Fort Worth area that is his home (and that of Concert Pianos) but across the United States, from Atlanta to Minneapolis, Seattle to Miami, Anchorage to Houston and even outside the USA and Canada. The new online information page makes it easy for persons with a passion for "B's" to visit the website, view available inventory, and then take the next step of reaching out to Maestro Bruno for a consultation on how he can help them locate the piano of their dreams. For this reason, Concert Pianos is proud to announce a new landing page on Steinway Model B pianos. It should be noted that interested persons can also access the legacy website at http://www.redbirdllc.com/.
ABOUT CONCERT PIANOS
Based in Dallas, Texas, Concert Pianos is a best-in-class retailer of used and preowned Steinway pianos. Under the leadership of Maestro Bruno, Concert Pianos has garnered a reputation as the best place on the Internet to find Steinway pianos for sale, including the popular Steinway model B. Connoisseurs of Steinway pianos seeking to buy Steinway pianos online (or even to sell their Steinway) reach out to Maestro Bruno for expert guidance as to the value of Steinway pianos, how to buy or sell them, and how to find them at the best price. Always ready to talk, Maestro Bruno can be reached via the website and is happy to discuss the opportunities to buy or sell a "dream Steinway piano."
Media Relations
Tel. 800-745-6323 or 214-347-7945
Source: Concert Pianos
Additional Links