Community Nest Foundation to Honor LGBT Philanthropists at Its Black Tie Red Carpet Gala in Los Angeles on 8 December 2018
The Community Nest Foundation launches two new awards to inspire the LGBT community's finest to reach new heights
Press Release
-
updated: Nov 6, 2018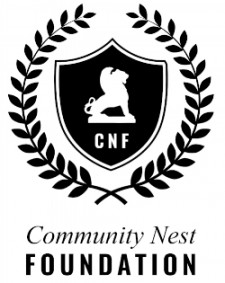 LOS ANGELES, November 6, 2018 (Newswire.com) - On the 8th of December 2018, The Community Nest Foundation (CNF), in conjunction with grassroots newspaper The LGBT Sentinel, will be hosting a Black Tie Red Carpet Gala at The Record Plant in Los Angeles. The event will honor the LGBT community's finest for outstanding acts and achievements, as well as provide toys for children for the holidays.
At the inaugural event, the CNF, a Southern Californian based non-profit dedicated to uplifting the local LGBT community, will launch two new awards - Humanitarian of the Year and Philanthropic Artist of the Year. The first of this year's two lucky honorees is LGBT Youtuber Amber Whittington, whose channel, Amber's Closet, has over 670,000 subscribers. Through her online success, Amber Whittington has been able to reach hundreds of thousands of viewers all around the world, providing much-needed visibility for queer women of color. Her channel not only provides LGBT-themed entertainment touching on issues such as identity, relationships, pop-culture and politics, but Amber has also used the platform to share valuable information on sexual health and overall well-being. The Black Tie Red Carpet Gala will also incorporate Amber's annual toy drive kick-off.
The second honoree, Daniel Winn, is a man of many titles, but it's primarily his work as the Board Chairman of The Academy of Fine Art Foundation that will be celebrated at the Gala. The Academy of Fine Art is a public charity, whose mission is the betterment of humanity through fine art. In North America, the foundation partners with other non-profits, using fine art donated by artists, galleries and agents to raise funds for a variety of charitable causes. The foundation also conducts an Outreach Asia program whereby funds raised in North America are used for direct support of orphanages, elder care facilities, the impoverished, and others in need in Asia. 
The black tie event will be hosted by comedian Sayrie, and included in the night's line-up will be a performance by three-piece, post-grunge band, Spare Parts for Broken Hearts. The band is fronted by out queer singer Sarah Green (a.k.a SG) whose raw performance and vocals have been described as "gritty, soulful and unique."
"We're here to create legacy," said Griffin Gram, founder of the CNF, and with a launch such as this lined up, the Community Nest Foundation looks set to establish a covetable annual award. 
For More Information:
Nasim Piroozmandi
Managing Editor at The LGBT Sentinel
Source: The Community Nest Foundation
Share:
---
Categories: Non Profit
Tags: Amber's Closet, award show, black tie, charity, community nest foundation, event, fundraising, gala, LGBT Sentinel
---