Come Face to Face With OOIDA
Mike Matousek of OOIDA to headline closing session of the Towing & Recovery Management Summit
Press Release
-
updated: Jun 20, 2019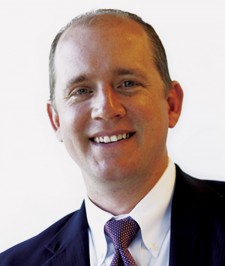 WINTER SPRINGS, Fla., June 20, 2019 (Newswire.com) - The Towing & Recovery Management Summit, hosted by Tow Times magazine, has invited Mike Matousek, director of government affairs at the Owner-Operator Independent Drivers Association (OOIDA), to be the main guest at this year's closing session. 
Matousek will discuss OOIDA's national campaign for increased government oversight of the pricing practices of the non-consensual segment of the towing industry. Under Matousek, OOIDA has aggressively pursued reform of non-consensual tows for commercial motor vehicles in such states as West Virginia, Colorado and, most recently, Missouri.
In a recent press release, OOIDA stated, "Missouri is the Wild Wild West for non-consensual towing," adding "dishonest towing companies can charge anything they want and there's nothing truckers can do about it."
OOIDA, which represents independent small-business trucking professionals and professional truck drivers, has leveled similar charges in campaigns across the nation, stating it is "targeting bad actors" in the towing industry.
In addition, the organization believes there is no truck driver shortage but instead an issue with driver retention. OOIDA is against lowering the age of commercial interstate drivers to 18 from 21. "We are concerned about the perpetuation of a myth of driver shortage," another press release stated.
The session, titled "Face to Face with OOIDA," promises to be a lively debate with the leaders of the towing and recovery industry who customarily attend the Summit. The "Face to Face" will be moderated by towing attorney Michael McGovern of TowLawyer.com, who will take questions from attendees in a town hall format.
Now in its sixth year, the Towing & Recovery Management Summit is set for the nation's capital Washington, D.C., following events in previous years in Nashville, Tennessee, St. Louis, Missouri, and New Orleans, Louisiana.
The Tow Summit, scheduled for July 31 to Aug. 2, 2019, is a premier event where "towing and business intersect," drawing towing company owners, managers and other decision makers from around the nation each year.
For more details about the Summit, visit TowSummit.com or contact Christine Weaver at 407-706-6848.
Source: Tow Times magazine
Share:
---
Categories: Trucking
Tags: OOIDA, tow truck, towing, towing operators, transportation, trucking
---