Collectius Group Further Strengthens Its Board of Directors With Pontus Sardal, Who Previously Was Deputy CEO and CFO of a Swedish Publicly Traded and European Leading Debt Purchasing Company, as Preparation for the Next Generation of Growth
Press Release
-
updated: Jun 18, 2019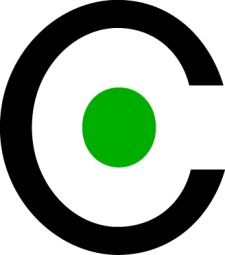 ZUG, Switzerland , November 22, 2018 (Newswire.com) - Collectius announces the appointment of a new Board member Pontus Sardal to further strengthen the ongoing and active work of the Board of directors. Collectius' newest Board member, Pontus Sardal, has during his past 7 years at a Swedish public traded debt purchasing company been a major contributor in the company's transformation from a small cap finance company to a public multinational financial institution listed on the Swedish stock exchange. He has actively driven the process of the company's different stages of capitalisation from raising public bonds to the listing on the public market in Stockholm.
"Our newest Board member embodies the spirit of the company and brings talent, expertise and energy to the table. We are very fortunate to have Pontus by our side as we continue to strengthen community in the Colllectius Group," says Tibor Veres, Chairman of the board Collectius Group.
"We are adding proven world-class expertise in capital allocation, accounting and financial reporting. The Board is unified in its mission to work with Collectius senior management team to drive the Company's focus on superior performance and to maximize the long-term value of Collectius shareholders. I believe that Pontus will also help to promote the heightened engagement and sense of accountability that we want to drive at every level of the Company," says Andy Boehm, board member of Collectius and Managing Director of Stena Switzerland.
Pontus Sardal holds a BSc in Business Administration and Economics from University of Karlstad and has worked more than 25 years in the financial industry. Prior to joining Collectius, he served as deputy CEO and CFO for one of the leading debt purchasing companies in Europe. Before that, he served close to 20 years with SEB, one of the leading Nordic Banks. Within SEB, amongst others, he served as CFO for Retail Banking, SEB Finans and Latvijas Unibanka.
Collectius is a trusted restructuring partner to banks and financial institutions in Asia; its business is to purchase portfolios of non-performing consumer loans and recovers them by supporting its customers to become debt free using the "Collectius way of collection." The company is offering a customer-centric approach and operates a data-driven collection platform powered by machine learning and digital first communication. Collectius is bringing foreign direct investment, providing employment opportunities and high-quality training of its staff. Collectius is funded by Stena, a Swedish shipping conglomerate and the largest ferry operator in the world. 
Source: Collectius Group
Share:
---
Categories: Business to Business, Business Finance
Tags: Become debt free, Collectius, Debt, debt free
---