Collectius Acquires a 350 Million USD Non-Performing Loan (NPLs) Portfolio From a Leading Bank in the Philippines
Press Release
-
updated: Jun 12, 2019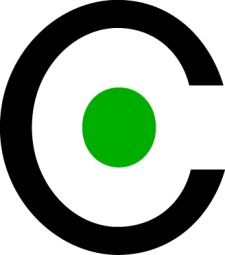 SINGAPORE, December 15, 2017 (Newswire.com) - Collectius is making a breakthrough deal in the South-East Asia (SEA) debt buying markets by acquiring a non-performing loan (NPL) portfolio from a major bank in the Philippines. The deal consists of 340,000 credit cards and personal loans with a total principal value of 350 million USD. Earlier this year Collectius acquired CJM Solutions, a debt collection agency with headquarters in Manila.
http://markets.businessinsider.com/news/stocks/Collectius-Strengthens-Its-Presence-in-SEA-Through-Acquisition-in-the-Philippines-1006225984
"This bank deal will open up for many more opportunities in the future. We have deep pockets and are hungry to grow our business. We feel that we are the preferred choice of many banks today," says Ivar Bjorklund, who is head of Portfolio Acquisition in Collectius Group.
Collectius' goal is to help debtors become debt free and to integrate them back into society more financially knowledgeable than before. Collectius is promoting debt collections that have the highest level of compliance, automation, predictive analytics, big data analytics and customer centric offer optimization. PwC has been advising Collectius in its debt acquisitions in the Philippines.
"Backed by a reputable Swedish conglomerate, Collectius has the financial strength and can work swiftly and collaboratively in its deals," says Mary Jade Roxas-Divinagracia, Partner at PwC.
"This is teamwork and we are grateful for the team's efforts in bringing this deal together, the bank, the advisors and our Collectius family. Together we are enabling debtors to become debt free," says Gustav A. Eriksson, CEO Collectius Group.
Collectius Group:
Collectius Group is a multinational credit management service and asset management company with operations in the Philippines, Singapore, Malaysia and Thailand, with nearly two decades of experience in credit management service and purchase of non-performing loan (NPLs) portfolios of distressed consumer debt. Collectius is funded through its Swiss holding company in Zug, and its largest financier is Stena, which is a Swedish shipping company conglomerate.
Source: Collectius Group
Share:
---
Categories: Business to Business, Business Finance, Business
Tags: Become debt free, Collectius, Debt, debt free
---