CogniSure Rolls Out 'Loss Insights' for Hylant, Expands Presence in Insurance Broker Market
Press Release
•
Aug 8, 2023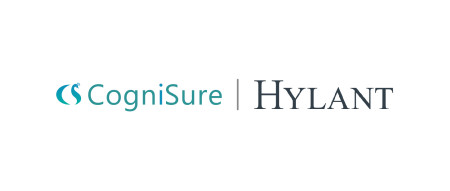 CHICAGO, August 8, 2023 (Newswire.com) - CogniSure, a Delaware corporation, has announced that it has rolled out its loss run data extraction and analytics platform, Loss Insights, for Hylant. Loss Insights will help Hylant convert complex, unstructured loss run documents received for their clients into a standardized data structure that can be readily ingested into its risk management systems. Loss Insights will also generate Loss 360 reports as well as provide an analytical dashboard that will enable Hylant's clients to make highly informed risk decisions. The product rollout was completed in just four weeks, which was made possible due to CogniSure's vast repository of pre-trained loss run extraction algorithms and ready-to-use integration adaptors for risk management systems.
Hylant's strong reputation as a trusted insurance broker, combined with CogniSure's cutting-edge automation technology, sets the stage for a transformative journey in the insurance industry. With a strong commitment to staying at the forefront of industry advancements, Hylant recognizes the growing importance of leveraging innovative technologies to optimize client experience and gain operational efficiency. CogniSure's advanced loss run automation platform presents an unparalleled opportunity for Hylant to reduce time and effort taken to loss run data processing by as much as 80%, in addition to exponentially elevating its client service capabilities.
"We are thrilled to embark on this transformative journey with CogniSure," said David Blum, Chief Innovation Officer of Hylant. "The insurance landscape is evolving rapidly, and in order to continue providing unmatched services, we believe that harnessing automation is essential. CogniSure's expertise in loss run automation aligns perfectly with our commitment to innovation, and we are confident that this collaboration will yield exceptional results for our clients."
"We are excited to welcome Hylant to our fast-growing family of insurance brokers," remarked Sai Raman, founder and CEO of CogniSure. "At CogniSure, our mission is to empower insurance brokers with intelligent data automation and analytical tools that will help them cut expenses and deliver superior experiences to their clients. We look forward to supporting Hylant in their pursuit of excellence and efficiency in the insurance market."
About Hylant
Since 1935, Hylant has been helping clients identify and address risk-related challenges before they become unmanageable by delivering solutions unique to their circumstances. Today, the firm is among the largest privately held insurance brokerages in the United States, renowned for its expertise and high-touch service. Hylant offers insurance, employee benefits, and risk management consulting services for businesses and individuals locally, nationally and internationally.
About CogniSure
CogniSure is a pioneering technology company at the forefront of revolutionizing the insurance industry through automation. Specializing in commercial insurance, CogniSure's advanced platform leverages modern technology to optimize the insurance processes, drive efficiency, and elevate customer experience. For more details, please visit www.cognisure.ai.
Media Contacts:
Katy McBride
Source: CogniSure, Inc.