Cognisure and Federato Announce Strategic Partnership to Drive Commercial Lines Underwriting Transformation
Press Release
•
Jun 20, 2023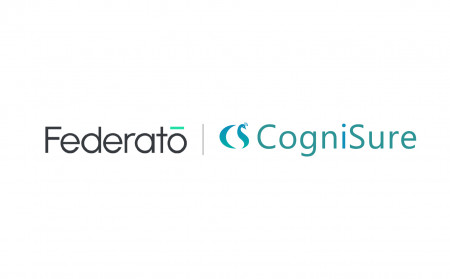 CHICAGO, June 20, 2023 (Newswire.com) - CogniSure AI, a leading provider of insurance document extraction and analytics solution provider, has partnered with Federato, the industry's first RiskOps underwriting platform for P&C and Specialty insurance, to drive greater underwriting precision and productivity for commercial lines insurers.
CogniSure's Submission Insights platform unlocks insights trapped in unstructured documents such as loss runs, applications, schedules, and SOVs - in real time with the highest levels of accuracy. This enhanced submission data is integrated into Federato's RiskOps underwriting platform where it is put to use in the context of an insurer's own underwriting rules, appetite, and strategy, to help underwriters make better risk selection decisions faster and easier.
"Cognisure and Federato share a commitment to delivering meaningful innovation and time to value for insurers," said Sai Raman, Founder & CEO, CogniSure. "We are impressed by Federato's deep understanding of the daily challenges underwriters face in accessing the right data at the right time and the rapid pace at which they can deploy, configure, and integrate their platform into even the most complex environments. We're excited to partner with Federato to drive superior and efficient underwriting outcomes for our clients."
The pre-built integration between CogniSure and Federato will help insurers accelerate submission processing and time to quote while increasing underwriting capacity, productivity, and precision. The integrated offering will empower underwriters to focus on high-value tasks like risk analysis, decision-making, advising clients, and growing their book of business.
"Federato's RiskOps underwriting platform integrated with CogniSure's Submission Insights platform dramatically improves the speed and efficiency of commercial lines submission intake, risk selection, and underwriting," said Will Ross, CEO and Co-Founder of Federato. "This unique integrated offering, which brings best-in-class configurability to meet carriers where they are, is especially well suited for commercial insurers who struggle to respond to high volumes of submissions due to a fragmented and complex data landscape."
About CogniSure AI
CogniSure helps commercial lines companies to transform unstructured insurance documents into actionable insights. Its deep learning algorithms accurately extract, normalize, validate, and analyze data from documents to develop insights that will enhance risk decision-making capabilities, improve customer experience, and prevent losses. For more details, please visit www.cognisure.ai.
About Federato
Federato's industry-first RiskOps platform for P&C and Specialty insurance aligns portfolio strategy with underwriting action. Designed by underwriters for underwriters, Federato surfaces real-time risk and portfolio insights, enabling teams to triage business based on key criteria like appetite, underwriting guidelines, and winnability. The platform is being used today by a broad cross-section of the insurance industry from multi-billion-dollar insurance carriers to tech-savvy, high-growth MGAs. Learn more at www.federato.ai.
Source: CogniSure, Inc.