Citinet Solutions Completes First Phase of Digital Transition for Boys' Boarding School
Press Release
•
updated: Oct 3, 2019
Citinet Solutions' user-friendly, dashboard-oriented database for the Lincoln Hall Boys' Haven is eliminating paperwork and spreadsheets, reducing redundant actions and improving workflows.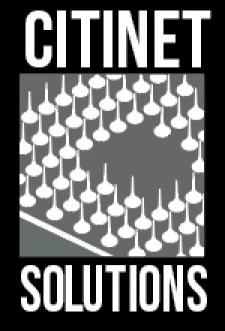 NEW YORK, October 3, 2019 (Newswire.com) - ​​Citinet Solutions, which elevates business processes and relationships with its technology solutions, announced today that a Civil War-era boys' boarding school has completed the first phase of its transition to digital technology.
Lincoln Hall Boys' Haven, a Lincolndale, New York, school for Family Court-ordered young men ages 12 to 18, projects saving up to 1,600 hours annually by digitalizing many of its processes and reports, Lincoln CIO Noble Varughese said.
"The minute we launched the management component, it had an immediate impact," Varughese said of the Citinet customized software, which was developed and implemented in four months.
The Citinet solution enhanced security for student residents by digitalizing their 24-hour tracking and relieved staff of repetitive tasks, such as manually entering basic student information – name, date of birth, emergency contact, referring source – every time a form had to be filled out.
"We're saving time and making people more effective," Varughese said.
Edward Zaremba, who founded Citinet and led the Lincoln Hall implementation, said he was especially humbled that his team had the opportunity to assist a widely respected institution.
"We create a personal relationship with all of our customers and working with Noble and his team, who are serving such a worthy cause and helping so many young men, is making it a special experience," Zaremba said.
The Citinet relationship approach begins with the discovery process; it's about listening, identifying pain points and creating value by building a customized solution.
"Citinet didn't tell me how to fit my needs into their solutions," Varughese said. "They worked from the ground up to customize something that was right for us."
In addition to eliminating redundancy and improving campus security, the Citinet solutions team created processes that enhanced regulatory reporting, improved invoicing speed and provided more actionable insights into a student's academic performance.
"The more data we can collect and use, the more we can help students and keep stakeholders at every level informed," said Larry McRae, the Lincoln administrative supervisor responsible for day-to-day operations.
About Citinet Solutions:
Citinet Solutions was founded in 2004 as the first Apple Computer authorized business agent in Westchester County, New York, and the second in New York City. Citinet's wide range of skill sets allows it to tap into a suite of capabilities; from acute listening, designing custom software, creating company-wide workflows, innovative automation, to measurable reporting metrics and analytics. We believe in hands-on only; no outsourcing, never. Citinet is a member of the Westchester Business Council and the FileMaker Business Alliance.
Contact Information:
Citinet Solutions
Edward Zaremba
ezaremba@citinetsolutions.com
914-449-4600
Source: Citinet Solutions