Cimbria Consulting Partners With DIGS Associates to Promote Watershed Management Services
Press Release
-
updated: Oct 24, 2018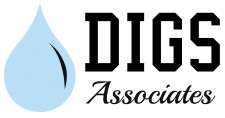 MOWEAQUA, Ill., October 24, 2018 (Newswire.com) - Cimbria Consulting today announced their partnership with DIGS Associates, a consulting firm specializing in watershed drainage water management, to accelerate the company's market advancement.
DIGS Associates is a highly specialized consultancy providing actionable information and drainage water management plans for institutional and individual agricultural clients seeking capital improvements to their properties. The company's in-house professional engineering department utilizes data-driven and software design capabilities that allow DIGS to plan improvements that generate increased yields and growing seasons, decrease input costs, account for externalities, and steward natural resources for the long-term.
 "DIGS Associates' top priority is to increase the use of quality design planning for agricultural drainage throughout the U.S. We do the necessary legwork to facilitate discussion between all stakeholders and confront the possible externalities that can occur from agricultural drainage. Our focus is on quality, while streamlining an intricate and highly personal process" stated Corey Getz and Quint Shambaugh, Founders of DIGS Associates. "We are eager to partner with Cimbria Consulting to improve our corporate messaging and visibility so more client investors, landowners, farmers, and water districts reap drainage benefits for their lands."
"DIGS Associates is pioneering a new standard in water drainage management through professional watershed-level planning, stated Noah J. Sabich, Partner and Senior Advisor at Cimbria Consulting. "DIGS' objective third-party consulting services are a strategic advantage for agricultural landowners everywhere, and Cimbria Consulting is excited to partner with such innovative experts to expand the visibility of their drainage capabilities throughout North America."
About DIGS Associates:  DIGS Associates is an experienced third-party drainage water management consultancy for landowners, investors, contractors, farm managers, farmers, and draining districts. The firm specializes in evaluating, designing, and streamlining large-scale water drainage management projects through the company's proprietary engineering procedures, support, and technologies. The company is based in Moweaqua, Illinois.
About Cimbria Consulting: Cimbria Consulting - an independently managed affiliate company of private equity firm Cimbria Capital - is a management, scientific, and technical consultancy based in Houston, Texas and Milwaukee, Wisconsin. The firm offers pragmatic consulting services to capture economic value for enterprises in agribusiness, renewable energy, and water technology.
For more information on DIGS Associates or Cimbria Consulting, please visit www.digsassociates.com or www.cimbria-consulting.com; or contact Corey Getz at corey@digsassociates.com and Noah Sabich at ns@cimbriacapital.com
Source: Cimbria Consulting
Share:
---
Categories: Agriculture and Horticulture
Tags: Agribusiness, Consulting, Drainage, Water, Watershed Management Service
---