Chopso is Proud to Announce the Nov. 2nd Launch of the World's First All-Asian, All English-Language Streaming Service With Esteemed Partnerships in Content Creation and Exhibition.
Press Release
-
updated: Oct 6, 2017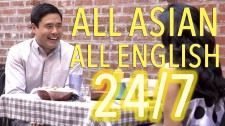 LOS ANGELES, October 6, 2017 (Newswire.com) - CHOPSO is the ultimate streaming destination for English-language Asian content worldwide.  Currently, in Beta, CHOPSO will officially launch its subscription-based streaming service on Nov. 2nd with movies, documentaries, short films, TV and digital series. All Asian, all English, 24/7. For $4.95/month or $49.95/year, customers can stream CHOPSO's library anytime via the app (on iOS - App Store Link & Android devices - Play Store Link) or the website worldwide (www.CHOPSO.com).   The service will kick-off the launch with exclusive content including two 20th Anniversary re-issuings of Chris Tashima's Oscar-winning VISAS AND VIRTUES and the HD restorations of Quentin Lee and Justin Lin's SHOPPING FOR FANGS. (more exclusives TBA)
"Asian-Americans and English speaking Asian cultures globally are underserved and underrepresented in entertainment," says CHOPSO's CEO, Koji Sakai. In 2016, Asian Americans were the biggest U.S. moviegoers of any ethnic group, dethroning Hispanics by seeing 1.5 more movies on average that year;  and according to exhibition lobbying from the National Association of their annual Theatrical Market Statistics Report, the Asian/Other attendance category reported the highest per capita in 2016 — on average, Asian-Americans went to the movies 6.1 times, in comparison to Americans with Hispanic descent average 4.6 times, while African Americans went 4.2 times and Caucasians went 3.2 times."  
As a filmmaker/writer and former Vice President of the Japanese American National Museum, Sakai had the unique perspective of being on both sides of the art world. "One of my goals as a filmmaker and writer is to create content that features people that look like me." At the same time he was making movies, he spent almost 13years at the Japanese American National Museum (JANM) programming screenings, film festivals, book readings, panels, family days, workshops, and exhibitions.  When Sakai screened the first episode of FRESH OFF THE BOAT, one of the visitors standing in line asked him why Asian-Americans haven't made anything since the iconic movie BETTER LUCK TOMORROW. "This blew me away as Asian-Americans had been making content, only it was hard for people to see it because there was no 'one' place to go." When co-founder Quentin Lee and Sakai first started talking about CHOPSO Sakai knew what was missing, "A place where Asian filmmakers (who speak English) could show their work, and a place for those who are interested in actually seeing such content."

CHOPSO's Chief Creative Officer, Quentin Lee, adds, "My first feature SHOPPING FOR FANGS launched at the Toronto International Film Festival 20 years ago in 1997. At that time, I didn't get the distribution offers I wanted and went on to distribute the film theatrically myself with high hopes but little luck." Lee went on to distribute a slate of Asian and Asian-American features theatrically and on home video but because English language Asian films and diasporic Asian content was a relatively new genre 20 years ago, it hadn't yet captured a niche. "Today, twenty years later, technology and the internet have made niche-casting a profitable venture. We founded CHOPSO as a global distribution outlet to all the English language Asian content and their creators who may not find distribution elsewhere in the traditional distribution marketplace."
CHOPSO has formed strategic partnerships to close the circle in the content creation and distribution chain.  "We were the missing link," says, Sakai. "We're excited to be the online distribution partner with Vancouver Asian Film Festival, San Diego Asian Film Festival and the Japanese American National Museum. Partnering with Hatchfund, we can directly vouch for filmmakers and their projects into Hatchfund for crowdfunding which is essentially a one-stop shop of both a non-profit fiscal sponsor and crowdfunding platform without charging filmmakers." Hatchfund Program Director, Dillan Nicholson says, "At Hatchfund, we believe in growing more audiences and communities that support minority artists and their films; connecting artists, donors, and audiences through new technologies; and inspiring artists from around the world to pursue their dreams.   Becoming a partner with CHOPSO not only allows for projects to receive one-on-one educational, promotional and marketing support throughout their crowdfunding campaign, but allows those projects a full-service experience, to be seen through a distribution channel.  We are grateful we can support artist projects to be made, and now with CHOPSO, we can make sure those projects are seen!"
Pacific Arts Movement (Pac Arts) is one of the largest media arts organizations in North America that focuses on Asian American and Asian international cinema. Its Artistic Director, Brian Hu, says "We are excited to make our Reel Voices films available on CHOPSO, where these stories of high school students and their worlds can be made available to a larger audience. These are films that reflect the diversity, innovation, anxiety, and joy of ordinary youth, and they embody our mission of empowering and educating independent artists." Founder of the Vancouver Asian Film Festival (VAFF), Barbara Lee, explains "VAFF has showcased an amazing collection of American and Canadian Asian content for over 20 years and we have always hoped to share these gems with a much larger audience.  This is why we are so proud to announce our partnership with CHOPSO, a streaming platform that aligns with our mission statement to celebrate diversity. CHOPSO will provide our filmmakers a world platform with respectable distribution, which has been challenging for them to find while allowing a greater number of viewers to fall in love with their stories." Ann Burroughs, President and CEO of the Japanese American National Museum, shared "The Japanese American National Museum is thrilled to partner with CHOPSO to make our historic, community-based documentary films available to an expanded global audience. Working with CHOPSO is a great way to continue fulfilling our mission to promote understanding and appreciation of America's ethnic and cultural diversity by sharing the Japanese American experience."
Former YouTube Global Head of Creator Development and Management, Bing Chen was tapped as an advisor on CHOPSO for the much-needed tech start-up expertise in the company. Jack Ong and Leon Ng, both CEOs and entrepreneurs in their own rights, became CHOPSO's advisors and head of Canadian operations. Head of Legal, Karen Gee, had been production counsel for Sakai and Lee's projects over the years. And Head of Branding/CDO, Sue Limsukonth, started the precursor of CHOPSO's current news site, Apopolis.com along with Lee.
THE TEAM
CHIEF EXECUTIVE OFFICER — KOJI STEVEN SAKAI is a writer/producer with over a decade of experience in the industry. He has produced the feature films, The People I've Slept With, #1 Serial Killer, Dying to Kill, Dwayne Perkins: Take Note (2015), a one hour comedy special currently on Netflix, and most recently, Comedy InvAsian (2017), a live film series featuring the nation's top Asian-American comedians. In addition, he served as Vice President at the Japanese American National Museum for over 5 years.
CHIEF CREATIVE OFFICER — QUENTIN LEE is an experienced filmmaker having produced eight independent Asian American feature films along with his latest live and filmed comedy series titled Comedy InvAsian. He has been running Margin Films, a production and distribution company for over 20 years. He'll be overseeing and managing all content acquisitions for CHOPSO.
CHIEF DESIGN OFFICER, HEAD OF BRANDING – SUE LIMSUKONTH is a veteran graphic designer who has worked for LA Weekly for over two decades. In addition, she's a co-founder of the original Apopolis.com blog with Quentin Lee which has been rebranded as CHOPSO.
CO-LEAD OF CANADA & ADVISOR  - JACK ONG is the COO of Gossamer Threads in Vancouver, BC, and has an Executive Producer credit on two documentaries and a feature film. His deep roots in web application development and data center management will help CHOPSO execute its business plan.
HEAD OF BUSINESS AFFAIRS & ADVISOR  — KAREN GEE is a veteran attorney and has advised on numerous film and media projects. She serves as Legal Counsel for Coalition of Asian Pacifics in Entertainment (CAPE).
ADVISOR — BING CHEN was most recently Chief Creative Officer of Victorious. Previously, Bing was the YouTube Global Head of Creator Development & Management, where he co-founded and co-led initiatives that engaged more than 250 million content creators worldwide including the global expansion and evolution of the YouTube Partner Program; the company's talent incubation program. In 2014, Bing was recognized as one of Forbes' Top 30 Under 30 rising leaders.
ADVISOR – LEON NG is a proud Vancouverite who has lived in Singapore, Hong Kong, San Francisco, and Toronto, bringing a global perspective to his work.  After starting his career in broadcast management, he launched Canada's largest Real Estate TV Network - The Real Estate Channel. Leon then founded LNG Studios in 2009, an award-winning visualization company specializing in 3D renderings, animation and virtual reality. Leon was chosen as one of Business in Vancouver's Top 40 Under 40 and is an avid volunteer + board member for many charitable and non-profit groups including St. Paul's Hospital Foundation, Vancouver Asian Film Festival and the VR/AR Association.  

THE PARTNERSHIPS
Hatchfund hosts an online community where artists can post projects for funding and connect with those who love and support artists. Our goal is to help artists successfully navigate the challenging world of online fundraising through our unique educational and hands-on approach.  Donations support originality, imagination, and discovery at the moment of their creation. All donations to Hatchfund are tax-deductible because they simultaneously support artist's projects and the non-profit mission of Hatchfund: to invest in America's finest artists and to illuminate the value of artists to society. https://www.hatchfund.org

Pacific Arts Movement
Our mission is to present Pan-Asian media arts to San Diego residents and visitors in order to inspire, entertain, and support a more compassionate society. Pac Arts is committed to sharing powerful stories with audiences year-round through the San Diego Asian Film Festival, Spring Showcase, Spotlight Screenings, and Outdoor Screenings. From our award-winning high school documentary program Reel Voices to Youth Days at the festival, we are also dedicated to educating and nurturing a new generation of creative leaders and storytellers. http://pacarts.org/
The mission of the Japanese American National Museum is to promote understanding and appreciation of America's ethnic and cultural diversity by sharing the Japanese American experience. Located in the historic Little Tokyo district of downtown Los Angeles, JANM is a hybrid institution that straddles traditional museum categories and strives to provide a voice for Japanese Americans as well as a forum that enables all people to explore their own heritage and culture. Since opening to the public, JANM has presented over 70 exhibitions onsite and traveled 17 of its exhibitions to locations around the world, including the Smithsonian Institution and the Ellis Island Museum in the United States, and several leading cultural museums in Japan and South America. http://www.janm.org
VAFF
VAFF is dedicated to promoting and celebrating the diversity and depth of Asian culture and identity in film and media, and to help North American Asian actors and filmmakers more authentically and more powerfully define and express themselves on screen. Through its annual film festival and many other programs and events hosted in Vancouver, VAFF's mission is to be the "go-to" forum for the public and the film industry to engage in and support the rise of Asian influence in film and media in the world. VAFF envisions a world where North American Asian actors and filmmakers have the resources and opportunities to shape mainstream culture in a powerful and positive way. http://www.vaff.org
CHOPSO is the ultimate streaming destination for English-language Asian content worldwide.  Movies, documentaries, short films, TV and digital series..."All Asian, all English, 24/7!" For $4.95/month or $49.95/year, customers can stream CHOPSO's library anytime via the app (on IOS & Android devices) or website worldwide. http://www.chopso.com.  All handles are @CHOPSO
 
For All Inquires and Interviews,
​
Please Contact Jonah Blechman at:
jonah@potentpr.com or call 424-333-0884.
Jonah Blechman
PotentPR
P. 424-333-0884 / C. 917-776-4660
8424-A Santa Monica Blvd. #536
West Hollywood, CA 90069
www.PotentPR.com
Source: CHOPSO
Share:
---
Categories: Internet and Streaming Media, Movies, Arts and Entertainment
Tags: All Asian English Language, Asian American, CHOPSO, Entertainment, Streaming Media
---