Chimpion Announces Coin Swap and New Coin Name
Press Release
-
updated: Apr 10, 2019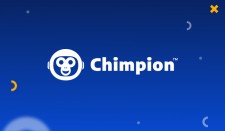 TALLINN, Estonia, April 10, 2019 (Newswire.com) - In a blog post today, the team behind crypto e-commerce project Chimpion announced that it will be facilitating a coin swap as it improves its smart contract. Chimpion's new coins will be renamed Chimpion (BNANA).
"From the beginning, Chimpion's mission has been to drive widespread adoption of crypto for e-commerce," reads the statement. "We believe that transparency, security, and open availability are crucial for that, which is why we have to upgrade our smart contract on the Ethereum blockchain."
The new smart contract is based upon the Solidity 5.2 compiler standard using OpenZeppelin libraries and Polymath token distribution. Vesting initial supply is one example of how this standard enhances transparency, as it becomes impossible for the token owner to short or flood their own tokens.
Chimpion also announced plans to introduce burn functions to make it possible to reduce coin supply in the future, in an effort to make Chimpion's smart contracts more fair and secure. This will also help Chimpion to satisfy the requirements of larger, well-known exchanges.
Following the Chimpion Swap, Banana Token (BNANA) will be known as Chimpion (BNANA). This name change is intended to differentiate the coin from other crypto projects with banana-related names and emphasize the Chimpion brand as the face of crypto e-commerce.
Banana Token (BNANA) will be supported from April 15, 2019 to April 30, 2019 at 11:59 p.m. The Chimpion Swap is scheduled to occur May 1, 2019, after which new Chimpion coins will be sent directly to each holder's wallet address. Updates will be published on Chimpion's Twitter and Telegram pages. Following the Swap, legacy BNANA will not be supported by exchanges.
Chimpion has recommended that holders use its own online portal to swap their coins, as it offers convenience and security. Holders enter their information and quantity of BNANA they want to swap, send their coins to the wallet address displayed, and wait to receive the new coins. As an alternate option, Mercatox, Crex24, and Instant Bitex will also be supporting the Chimpion Swap.
For more information, visit www.chimpion.io/swap.
About Chimpion
Chimpion is a cryptocurrency e-commerce platform that enables any merchant to begin accepting cryptocurrency payments online. By holding Chimpion's coin (BNANA), merchants can gain access to Chimpion's robust crypto e-commerce platform for free, without needing to pay a monthly subscription fee. Chimpion was developed using technology from Shopping Cart Elite and Bitcoin Diamond (BCD) and combines comprehensive e-commerce features with convenient payment processing.
Chimpion's primary goal is to drive the adoption of cryptocurrency as a payment solution by operating a rich e-commerce platform centered around digital assets. New startups and established merchants alike can become part of Chimpion's vast network to take advantage of its fast and affordable transactions and user-friendly infrastructure.
Source: Chimpion
---
Categories: e-Commerce
Tags: adoption, banana token, bitcoin, bitcoin diamond, blockchain, bnana, chimpion, chimpion swap, cryptocurrency, e-commerce, online payments, retail
---