Child's Play Autism Centers Earns 2-Year BHCOE Accreditation Receiving National Recognition for Commitment to Quality Improvement
Press Release
•
updated: Feb 7, 2019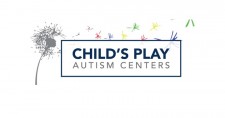 FORT WAYNE, Ind., February 7, 2019 (Newswire.com) - BHCOE Accreditation has recognized Child's Play Autism Centers with a 2-Year Accreditation, acknowledging the organization as a behavioral service provider dedicated to continuous improvement in Applied Behavior Analysis. BHCOE Accreditation recognizes behavioral health providers that excel in the areas of clinical quality, staff qualifications, and consumer satisfaction and promote systems that enhance these areas. These areas are measured via a wide-ranging audit, including interviews with agency clinical leadership, in-depth on-site observation, a detailed staff qualification review, anonymous staff satisfaction survey, and anonymous consumer satisfaction survey.
BHCOE Accreditation is the only Applied Behavioral Analysis (ABA)-specific accreditation. It provides feedback regarding clinical best practices, staff satisfaction and turnover, and consumer protection. Acting as a third-party, the organization systematically measures and reports on existing quality criteria in the behavior analysis community using standardized methods and practices, and accredits only those service agencies that meet these standards.
"At Child's Play Autism Centers, we are dedicated to providing top quality evidence-based services to each child we serve and their families. We are thankful to have a collaborative team that believes in our mission to embrace the life and potential of all individuals. Not only do they work together to help our clients make meaningful progress, they also have made earning BHCOE Accreditation possible," said President and CEO Jason Shaw. "We are proud to earn BHCOE Accreditation because it is a reflection of our priorities and our commitment to giving our clients and their families the highest quality of care. We look forward to continuing to serve the Indiana autism community for years to come."
About BHCOE Accreditation
The BHCOE Accreditation is a trusted source that recognizes behavioral health organizations committed to continuous quality improvement. BHCOE offers a third-party measurement system that differentiates and provides independent feedback on clinical quality indicators. The BHCOE criterion features standards that subject-matter experts developed to measure effective applied behavior analysis services. For more information, visit http://www.bhcoe.org.
About Child's Play Autism Centers
From early on, creating a new standard for clinical care was a passion of our founders Jason Shaw and Becki Fulcher. They wanted a place where patients of all ages and need, along with their families could come to seek exceptional outcomes, all the while adding to the meaning of what an ABA clinic should be. In its beginning years, the clinics started with a small group of therapists, offering intervention in a few small locations, and for a brief time, in the community only. But thanks to their dedication to their science, passion for their mission, focus on convenient on-site amenities and generalization experiences, and an ever-increasing number of passionate caregivers, Child's Play Autism Centers has grown beyond our wildest imagination. And we are just getting started.
When you arrive at Child's Play today, you'll find the finest clinical staff and their support teams intervening on everything from early learning, problem behavior reduction and replacement (including severe aggression and self-harm) and family education; not to mention social programs, diagnostics, and family support counseling. From our dream of a clinical experience beyond the norm it's blossomed into, Child's Play Autism Centers continues to inspire our commitment to clinical excellence, growth, and community support. For more information, please visit http://childsplayautism.com.
Source: BHCOE