Children & Adolescents With Multiple Sclerosis (MS): Educational Program for Pediatric Clinicians
CME/CNE Program Presented on Sept. 17 in Chicago, IL
Press Release
-
updated: Sep 7, 2017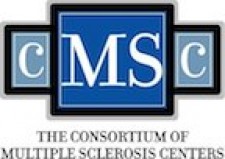 HACKENSACK, N.J., September 7, 2017 (Newswire.com) - "Overcoming Challenges for Children & Adolescents with MS: A Comprehensive Review for Pediatric Clinicians of MS Symptoms, Diagnosis, Treatment, & Coordination of Care," will be presented on Sept. 17 from 7:00 – 10:00 p.m. at the Marriott Marquis Chicago in Chicago, Illinois. This free accredited educational program and dinner will take place after the AAP (American Academy of Pediatrics) Conference in the nearby Marriott Hotel. 
Pediatric onset multiple sclerosis (MS) accounts for approximately 3-5% of all cases of MS, and diagnosing children is challenging due to the frequency of other childhood disorders with similar symptoms and characteristics. This program will provide pediatric clinicians with best practices of collaborative care of pediatric patients as well as the knowledge and tools to:
·       Review the signs and symptoms of MS to facilitate prompt diagnosis and appropriate triage
·       Identify conditions that mimic MS with strategies to facilitate a differential diagnosis in a pediatric patient
·       Discuss evidence-based management approaches for the pediatric patient and the family
·       Review current and emerging disease modifying therapies appropriate for the treatment of MS in children and adolescents
·       Identify the characteristics of an MS relapse versus progression versus specific variants seen in pediatric patients as normal landmarks in growth and development
            The faculty presenting "Overcoming Challenges for Children & Adolescents with MS;" are leaders in pediatric MS care and include Tanuja Chitnis, MD, FAAN,
Program Chair, Associate Professor of Neurology, Harvard Medical School, Director, Partners Pediatric MS Center, Massachusetts General Hospital, and other notable affiliations; Sona Narula, MD, Assistant Professor of Clinical Neurology, The Children's Hospital of Philadelphia; and Elizabeth Kunzelman, BSN, RN, Multiple Sclerosis Clinic, The Children's Hospital of Philadelphia.
"Pediatric clinicians are on the front line to diagnosis and manage children with MS.   This important program will provide them with the information and tools for comprehensive care and positive outcomes for their patients," said June Halper, CEO, Consortium of Multiple Sclerosis Centers (CMSC), co-collaborator of this educational program with Catamount Medical Education and Nurses Practitioner Alternatives (NPA).
This accredited activity has been designed to meet the educational needs of pediatric physicians, PAs, nurse practitioners, and other health care professionals in the pediatric setting who are involved in the care of patients with MS.
For more information and to register for this free activity visit http://www.catmeded.com/AAP or contact Melissa Jozefiak at mjozefiak@catmeded.com or via phone at 860-661-4159.
###
ABOUT THE CONSORTIUM OF MULTIPLE SCLEROSIS CENTERS (CMSC)
CMSC, the Consortium of Multiple Sclerosis Centers, is the leading educational, training, and networking organization for MS health care professionals and researchers. The CMSC mission is to promote high-quality MS care through educational programming and accreditation including live and online events, research grants, technical journals and papers, and targeted advocacy efforts. The CMSC member network includes more than 11,000 international healthcare clinicians and scientists committed to MS care as well as more than 60 Veterans Administration MS Programs and 225 MS Centers in the US, Canada, and Europe. The 32nd CMSC Annual Meeting, the largest gathering of MS professionals in North America, will take place May 30 – June 2, 2018, in Nashville, Tennessee. For more information visit: www.mscare.org. Follow CMSC on Twitter: @mscare.org and Facebook: CMSCmscare.
ABOUT CATAMOUNT MEDICAL EDUCATION
Catamount Medical Education's mission is to create learning experiences that maximize the impact on patient care. Education is delivered through live programs, including satellite symposia, local and regional meetings, and online events, as well as through self-directed, enduring formats such as podcasts, videos, Webinars, monographs, news feeds, and other enduring formats. Catamount seeks to add value to its education and ensuring a direct impact on patient care by incorporating practical tools for the clinician (e.g., exam room posters, pocket cards, patient education materials) into every educational experience. Learn more at www.catmeded.com.
EDITOR'S NOTE:  This symposium is neither sponsored nor endorsed by the American Academy of Pediatrics.
MEDIA CONTACT: Annie Scully, annie.scully@mscare.org, 201-310-9252
Source: Consortium of Multiple Sclerosis Centers (CMSC)
Share:
---
Categories: Neurology, Pediatrics, Healthcare and Medical News
Tags: chronic disease, medical education, MS, multiple sclerosis, neurological disorder, neurology, PA, pediatric MS, pediatricians, special interest group
---
Related Files
Additional Links