Chamness WorldWide Welcomes Gail Rabasca as Executive Vice President, Global Solutions
Press Release
-
updated: Feb 13, 2018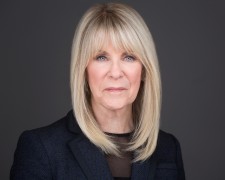 CHANDLER, Ariz., February 12, 2018 (Newswire.com) - Chamness WorldWide, a global destination services and relocation company, is pleased to announce the appointment of Gail Rabasca as Executive Vice President, Global Solutions. As part of Chamness' executive team, Ms. Rabasca will spearhead the company's globalization initiative, offering destination services fulfillment around the world.
Ms. Rabasca joins Chamness (www.chamnessrelo.com) after an eleven-year tenure at MSI Global Talent Solutions where she served as Senior Vice President, Global Mobility. She was responsible for the company's globalization strategy and expansion. "Ms. Rabasca's years of globalization and industry experience will ensure we continue to have industry-leading tools and services to offer our clients," says Darla Chamness, CEO of Chamness. She directed the worldwide operating teams, the global supply chain and business partnership. Prior to that, she was Vice President, Global Business and Network Development at SIRVA where she oversaw the development of their global supply chain and business partnership in over 190 countries.
"The addition of Ms. Rabasca to the Chamness team is another building block in our company's continued growth and development", says Darla Chamness, CEO of Chamness. "We are expanding the organization to support the global workforce and ensure we can respond to the changing needs of our clients around the world. There is a demand for a global destination service provider to support the needs of the relocation industry in the Americas, EMEA and Asia Pacific. With the addition of Ms. Rabasca to the team, Chamness WorldWide addresses this need in the marketplace."
With 25 years of global mobility experience, Ms. Rabasca is a well-recognized and skilled business leader with a proven track record for success. She completed assignments in Hong Kong and London and has traveled extensively throughout the Americas, EMEA and Asia Pacific regions. She is a member of the Worldwide Employee Relocation Council and has served twice on their Global Workforce Symposium Planning Committee and Global Advisory Council. Ms. Rabasca was also the recipient of ERC's Meritorious Service Award.
Ms. Rabasca holds a bachelor's degree from the State University of New York and is a graduate of Thunderbird University, The Garvin School of International Management's Executive Program in Global Leadership, Management, and Strategic Implementation.
Chamness WorldWide is a global relocation solutions company specializing in destination services inbound, outbound and country to country across the Americas, EMEA and Asia Pacific. We are the only destination service provider to offer a truly worldwide guaranteed range of country coverage along with next-generation technology, including a geo-tracking mobile app. Clients benefit from our unique ability to deliver customized destination services programs and real-time updates throughout each phase of the relocation process. Our passion for flawless service execution, consistent in every country we serve from primary to emerging market destinations, creates the ultimate relocation experience and defines the Chamness difference! For more information, please visit our website:  www.chamnessrelo.com.
Source: Chamness WorldWide
Share:
---
Categories: Hospitality, Business Travel, Growth and Expansion
Tags: corporate relocation, destination services, employee relocation, relocation, relocation mobile app
---