CEOs Position Themselves as Thought Leaders With Newswire's MAP
Press Release
•
Oct 31, 2022
CEOs who leverage Newswire's Media Advantage Platform (MAP) see a difference in the effectiveness of sharing their message with their target audience.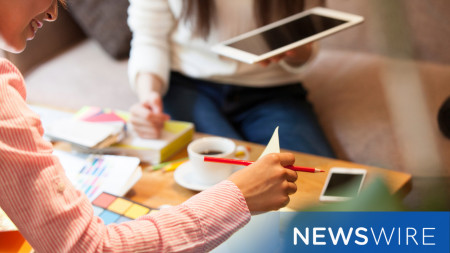 SARASOTA, Fla., October 31, 2022 (Newswire.com) - According to the B2B Thought Leadership Impact Study conducted by LinkedIn-Edelman in 2021, "65% of respondents said a piece of thought leadership significantly changed their perception of a company for the better, while 64% say thought leadership is a more trustworthy basis for assessing a vendor's capabilities and competency than marketing materials and product sheets."
While improved perception and trust are two positive outcomes created by thought leadership content, Chief Executive Officers (CEOs) still struggle to find their voice in a crowded marketplace.
Newswire, an industry leader in press release distribution and media technology for nearly 20 years and counting, realized this shared struggle and developed a solution that gives CEOs of small and midsize companies a platform to share their expertise.
Through Newswire's Media Advantage Platform (MAP), CEOs across the country are leaning into a consistent cadence of press releases that are complemented by earned media, sponsored media interviews, and Forbes leadership pieces to position themselves as thought leaders in their industries.
"Now more than ever, consumers want to see the executives of the brands they'll potentially do business with are knowledgeable and more than just a talking head," said Joseph Esposito, Chief Executive Officer at Newswire. "Our MAP acts like an amplifier that helps CEOs rise above the noise of a crowded market to show and not tell their audience they're experts in their fields and their businesses can be trusted to deliver the solutions they need."
CEOs that leverage Newswire's MAP have direct access to a host of offerings to bring their thought leadership content to the forefront such as:
Press release writing services
Media database access
Media monitoring
Targeted outreach to media and commercial contacts
Robust data and analytics
All of these elements work together to empower CEOs to deliver the right message to the right audience at the right time.
In fact, Andy W., a CEO in the marketing and advertising industry, shared in a TrustRadius review that "Newswire is our go-to resource for both our own company announcements as well as for our marketing clients."
Experience and dependability paired with innovation and strategy make Newswire's MAP a powerful marketing tool for CEOs.
To learn more about Newswire's Media Advantage Platform and its integrated media solutions, visit Newswire.com.
About Newswire
Newswire is a media technology company that provides its clients the Media Advantage Platform consisting of press release distribution, media databases, media monitoring, and newsrooms that power the Media Advantage: greater brand awareness through earned media, increased online visibility through greater SEO recognition, and more sales inquiries through targeted digital marketing campaigns.
Through its disruptive Media Advantage Platform, relentless commitment to customer satisfaction, and passion for customer performance, Newswire is automating media and marketing communications for large and small businesses seeking to deliver the right message to the right audience at the right time for the right purpose.
To learn more about Newswire and its Media Advantage Platform, visit Newswire.com and discover why our customers have named us #1 for Customer Satisfaction and Ease of Use for four years in a row.
For more information, visit https://www.newswire.com.
Source: Newswire