CEOs of B2B Companies Are Using Press Releases to Generate Real Results
Press Release
•
Aug 3, 2022
Newswire, an industry leader in press release services, shares how B2B companies can leverage the power of press releases to stand out from the competition.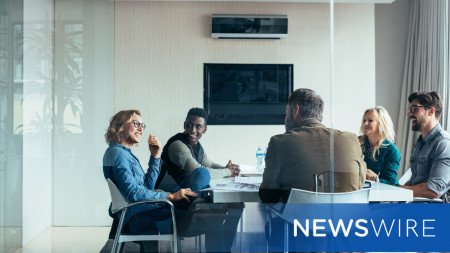 NEW YORK, August 3, 2022 (Newswire.com) - Business-to-business (B2B) marketing is often seen as boring, bland and lacking creativity.
But, does it have to be that way?
Newswire, an innovative technology company doesn't think so.
In fact, as an industry leader in press release services, Newswire believes B2B marketing can be fresh, informative and creative.
"B2B marketing doesn't have to be stale and devoid of personality," said Kyle Metcalf, President and Chief Revenue Officer at Newswire. "We work with plenty of B2B clients, and our team is able to find new and creative ways to help them stand out, and for good reasons."
For CEOs, or professionals who work closely with the CEO, in particular, the search for new and innovative ways to build brand awareness and stand out in a crowded marketplace is seemingly never-ending.
There's social media marketing, paid advertising, content marketing and more.
While all viable avenues to explore, many B2B brands overlook a valuable marketing vehicle.
Press releases.
When developed and distributed correctly, press releases can be an integral part of a B2B company's media and marketing communications strategy and can lead to earned media mentions that drive brand awareness.
But a traditional approach to press release distribution will no longer cut it.
That's why Newswire's disrupted the entire press release distribution landscape with its Media Advantage Plan (MAP).
Now, press releases are used to help companies tell their stories, articulate their expertise and position themselves as thought leaders in their respective industries.
"CEOs of B2B companies, in particular, know just how important these results can be in improving their brand's top and bottom line," added Metcalf. "Through our innovative approach to press release distribution and our comprehensive MAP program, we're breathing new life into press releases to help our clients drive results like increased website traffic, earned media opportunities and so much more."
MAP clients have direct access to Newswire's robust SaaS platform, its enriched distribution network and the expertise of its team to create newsworthy stories, launch targeted campaigns, and dig into detailed data to continually refine messaging and strategies to meet and exceed their marketing goals. Newswire has published a number of case studies outlining these successes.
The result of its comprehensive program has generated hundreds of media mentions in publications such as Bloomberg, Business Insider, Cheddar, CNET, Forbes, People, TechCrunch, Yahoo! and more, all for a fraction of the cost of working with traditional agencies.
To learn more about how Newswire's integrated solutions are helping brands craft newsworthy content, deliver strategic media pitches, earn media mentions, grow their audience, expand their reach, and implement an effective go-to-market strategy, visit Newswire.com today.
About Newswire
Newswire is a technology company that provides press release distribution, media database and media monitoring technology that powers the media advantage: greater brand awareness, online visibility, SEO recognition, site traffic and increased sales by providing self-serve or full-service technology that automates press release distribution, media outreach, and monitoring that drives SEO recognition leading to more sales. Through its disruptive technology platform, relentless commitment to customer satisfaction, and passion for customer performance, Newswire is automating media and marketing communications for large and small businesses all over the world.
To learn more about press release distribution or the Media Advantage Plan, visit Newswire.com or check out why our customers have named us #1 for Customer Satisfaction in our industry for four years in a row.
Contact Information:
Charlie Terenzio
CMO and SVP of Media and Marketing Communications
Newswire
Office: 813-480-3766
Email: charlie@newswire.com
Source: Newswire