CEO of Alitura Naturals is on a Mission to Heal
A near death experience lead CEO of Alitura Naturals, Andy Hnilo, to develop a leading edge natural skincare line that is revitalizing the skincare market.
Press Release
-
updated: Jun 14, 2017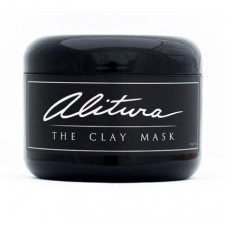 Los Angeles, CA, June 14, 2017 (Newswire.com) - ​Andy was hit by two large vehicles while crossing a busy street in 2011.  A former model and high level athlete, he relied on his body to make a living and knew that even if he recovered, his life might never be the same. He vowed to rebuild his body and spirit using the healthiest ingredients and products for his body he could find.  Alitura -- Latin for "feeding and nourishing" -- was created to offer consumers natural, soothing and effective skin remedies.
The skincare market is a congested one. Most brands, particularly big companies (with large overhead) dilute their ingredient rosters with fillers, cheap ingredients and synthetic fragrances.  That combined with slick marketing ploys to sell consumers products filled with ingredients that are actually detrimental to their well being. Today's better informed, more selective consumers are far more likely to ask questions about the content of what they apply to their skin and where it comes from.
The Alitura brand exploded after being recommended by healthy living guru Dave Asprey, Founder of Bulletproof, during one of their highly influential podcast's. Dave received so many inquiries about Alitura products that he became a partner in the company soon after.  Alitura has become a global brand, now available in 75 countries.
Boasting an impressive list of ingredients packed into each product, Alitura's current best selling product is The Clay Mask. Clay masks have historically been used as a natural treatment for acne and clogged pores due to the healing and anti-inflammatory effects when applied to the skin.  Bentonite clay is even believed to alleviate symptoms of psoriasis and eczema. Alitura's all-in-one specialized clay mask formula includes Rhassoul, Illite, Green Desert and Kaolin clay blended with healthful nutrients/ingredients such as Organic Kelp powder and Freshwater Pearl powder. This proprietary blend acts like a sponge, sucking up dead and damaged skin cells while neutralizing inflammation and infusing skin with antioxidants.  Other popular products include The Night Cream, The Moisturizer, Revitalize, The Derma Roller and many more products soon to be released!
Consumers and Estheticians alike have raved about the quality and quick results Alitura offers.
"I am a licensed Esthetician and this Alitura clay mask is incredible! As a pre-treatment, it makes extractions a breeze while leaving the skin looking great. It is incredibly easy to adjust it for different skin types depending on what you use as a liquid. Truly works for all skin types and all skin conditions. The immediate and long term glow is quite amazing," said Pamela V., a licensed esthetician
As more health-conscious products continue to pop up in every market, one thing is for sure: organic, best-of-breed skincare products are here to stay.
Source: Alitura
---
Categories: Beauty and Personal Care, Beauty and Cosmetic Products, Dermatology/Skin Diseases
Tags: Alitura, Beauty, Clay Mask, Skin Care
---