Centerprise Announces Strategic Relationship With FusionPipe for UK and EMEA Verticals
Press Release
•
updated: Jun 8, 2017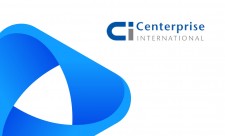 Vancouver, Canada, June 8, 2017 (Newswire.com) - Centerprise is proud to announce a strategic relationship with continuous authentication solution specialists FusionPipe Software Solutions Inc. ("FusionPipe").
Centerprise International, an IT reseller based in Basingstoke, has developed their reputation for the past 30 years as a reputable supplier of IT into the Public Sector and today continues to develop its offerings with an exciting new partnership with Canada-based software company FusionPipe. This will further boost Centerprise's position in the marketplace as an end-to-end ICT solutions provider.
FusionPipe specializes in continuous authentication & data security solutions to replace username/passwords, smart cards and tokens using smartphone and wearable applications — enabling more convenient and secure multi-factor authentication based solely on end-user proximity. QuikID™, FusionPipe's flagship product, was specifically engineered to increase employee productivity and reduce costs associated with password reset requests and workflow interruptions, making it the perfect solution for enterprises looking for an easy way to implement and deploy an application that offers high ROI, data and network security, and improved end-user convenience.
David Snell, CEO & Chairman of FusionPipe said, "When we met Centerprise at a Panasonic Partner Meeting in Spain, we immediately realised our two companies were a fit and both companies were eager to begin a working relationship. Centerprise specialises in field worker solutions representing such name brands as Panasonic, DELL, Getac and Xplore, and we were looking for further representation in Europe. As a large player in the ruggedized marketplace throughout Europe and with customers in the same target verticals, Centerprise is a perfect fit to complement our Strategic Partner network. They also purchased a site license for all their staff, showing that they believe in the solutions that they offer to their customers. We are extremely pleased having them as our latest European Partner and we are looking forward to many mutually beneficial business successes."
Jon Elliott, Business Manager at Centerprise, said "We believe that productivity should not be compromised to achieve security, a vision shared by FusionPipe. I am very much looking forward to bringing these efficiencies to our customers."
Editors Notes
Centerprise International
For over 30 years Centerprise (Ci) has been acknowledged as one of the largest and most respected IT providers in the U.K. A real British success story, Ci has developed a steadfast reputation for delivering large-scale IT projects within the Business, Defence, Education, Government and Healthcare sectors.
For more information on Ci, visit: http://centerprise.co.uk
For more information, images or quotes please contact Harriett Walters at the press office on:
E: harriett.walters@centerprise.co.uk
DD: +44 (0)1256 378 230
FusionPipe Media Contact
Giulietta van der Meer Mohr​
Email: giulietta@fusionpipe.com
​Phone: 1.778.373.5716
Please visit FusionPipe for more information:
Source: Centerprise and FusionPipe
Additional Links