Celebrity Dentist Announces Improved Lumineers
Press Release
-
updated: Nov 19, 2018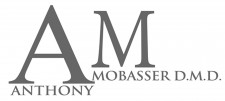 LOS ANGELES, November 19, 2018 (Newswire.com) - Dr. Anthony Mobasser, the "Celebrity Dentist," cosmetic dentist in Los Angeles that performs smile makeovers for celebrities all around the U.S. and around the globe, announced improved "Lumineers," or no prep veneers. These laminates can enhance the shape, color, and alignment without the need for surgery.
Lumineers are different from traditional veneers. Thinner than veneers, Lumineers are made of a material that is also considered to be much stronger. These Lumineers make it so that a patient's teeth do not have to be shaped by the dentist. This can appeal to patients who would like their smile to be different and brighter without the need for surgery.
Lumineers are less expensive than veneers. They do not require the dentist to do any additional prep work before application. Dr. Mobasser said he can apply these Lumineers in just two visits. Whereas other items, such as veneers, require numbing and shaping of your teeth for application, Lumineers are attached to the front of the teeth. This makes them a less invasive option than prior forms of smile brightening.
"Lumineers may not be perfect for everyone, but they can give you the smile makeover you're looking for. Some of the biggest Hollywood stars use these Lumineers but regular people can, too. Depending on your bite and the way your teeth are aligned, these might be just the thing for you," said Dr. Anthony Mobasser.
Dr. Anthony Mobasser also performs full mouth reconstructions in Los Angeles. Although he is often referred to as the "Celebrity Dentist," his Beverly Hills practice is not limited to people who are considered famous.
For more information about dental veneers, or to make a press inquiry, Mobasser'​s cosmetic dentistry is located at 9201 Sunset Blvd., Suite #618, Los Angeles, CA 90069. The reception phone number is (310) 550-0383.
Source: Anthony Mobasser
Share:
---
Categories: Cosmetic and Reconstructive Surgery
Tags: Anthony Mobasser, Beverly Hills Cosmetic Dentist, Celebrity Dentist, Cosmetic Dentist in Los Angeles, Dental Veneers Los Angeles, Los Angeles Cosmetic Dentist
---