CEEKARS Turns Sound Into a Complete Sensory Experience
Press Release
•
Apr 22, 2015
Smart Crowdfunding is slated to carry out strategic marketing initiatives for the 'CEEKARS 4D Audio Headphones' project on Indiegogo. CEEKARS take sound to the next level, and turn a mobile phone into a powerful sense awakening experience.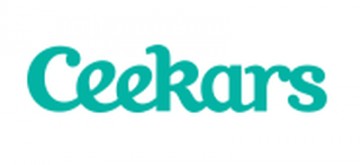 Miami, Florida , April 22, 2015 (Newswire.com) - Mary Spio, the president and founder of Next Galaxy Corp., has launched a crowdfunding campaign on Indiegogo. This campaign has a funding goal of $75,000, which needs to be raised to bring the company's newest virtual reality based invention to the public. Spio and her team are very proud to introduce their CEEKARS 4D Audio Headphones, which are designed to "transform movies, music, and games into 4D audio experiences." The idea for CEEKARS started when Next Galaxy Corp. created CEEK, their virtual reality hub, and realized that most people were using standard headphones for Virtual Reality and subsequently missing a big part of the experience. As the creative team behind CEEKARS expresses, "using standard headphones for VR is like watching a 3D movie without the glasses".
With CEEKARS, a person doesn't just hear the sound, they actually experience it. The creative minds behind these headphones explain it best, "Traditional headphones are designed for predefined scenarios, not real-time dynamic lifelike experiences; therefore they do not react to movement or give indication of distance or direction. You can't really place where the sound originated i.e. up or down, or in front of you. Plus you can't feel the rumbling of a train or shuttle. With CEEKARS™ you can finally experience sound the way you would at the best movie theater or amusement park." CEEKARS headphones have a sealed ear cup design to prevent the intrusion of external sound, while providing a full sensory experience through the use of haptic feedback technology. They incorporate portable Bluetooth freedom, and come complete with: the CEEKARS headphones, detachable omnidirectional microphone, VR Navigation and gaming controller, and CEEK virtual reality goggles.
"CEEKARS is perhaps the most exciting and innovative way to experience sound."

Mike Bristol, ESPN Radio
The Next Galaxy Team has been working very diligently on all of the essential groundwork for these state-of-the-art headphones, and have been through several different versions throughout the process. They have finalized the design, and are now ready to move on to the next phase in development and release their CEEKARS 4D Headphones to the public, which is why they have launched their crowdfunding campaign. All supporters of this campaign can pre-order CEEKARS at a significant savings off of the regular retail price. They are even offering valuable perks that give supporters the opportunity for an amazing VIP experience, or the opportunity to spend a day in the studio with one of the producers and get a look behind the scenes of the company's VR hub. Full details can be found on their Indiegogo campaign page.
About Next Galaxy Corp.:
Next Galaxy Corp. is based in the United States, and was founded by President Mary Spio who is a digital cinema pioneer with an extensive background in the field. The company is a leading developer of innovative content solutions, as well as Virtual Reality technology and applications. Their flagship application, CEEK, is a fully immersive social VR hub for accessing entertainment, education and branded experiences.
To learn more about the CEEKARS 4D Headphones crowdfunding project Click Here
For more information about Next Galaxy Corp. Click Here
For more information about CEEKARS 4D Audio Headphones Click Here
To contact via email write to Tina Brown at: tina@ceek.com
Related Media
Tags
Additional Links