Cazarin Interactive Recognized as a Top 50 Agency by Agency Spotter
Press Release
•
updated: Feb 6, 2020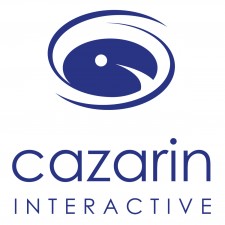 MINNEAPOLIS, February 6, 2020 (Newswire.com) - Cazarin Interactive, a full-service digital marketing agency in the Twin Cities, was recognized as a top agency by Agency Spotter in their Top 50 Marketing Agencies Report. Agency Spotter is a digital platform that helps businesses find the right creative agency to meet their needs. Over 3,200 marketing agencies were ranked based on verified client reviews, credentials, focus areas, related expertise and project work.
An agency's qualifications, experience level, positioning and client feedback are evaluated by Agency Spotter's proprietary research methodology to determine the rankings. The report for the top 50 agencies also outlines project work and client reviews in order to take a closer look at these top-ranking agencies.
This comes as a welcome recognition to Cazarin Interactive. Since 1998, Cazarin Interactive has made its focus relationships first, websites second. It's an approach that has led them to welcome projects large and small with an openness and adaptability they call Marketing Fusion. By offering customized websites and marketing solutions in a collaborative way, Cazarin Interactive has helped deliver tangible results to over 1,000 clients. Being recognized as a top agency illustrates Cazarin Interactive's approach is paying off for both their clients and, in turn, their agency itself.
"It is a great honor to be recognized by Agency Spotter," said Ricardo Ortizcazarin, founder and president of Cazarin Interactive. "This recognition is reflective of not only our team members but our clients and our commitment to building long term relationships with our customers that are mutually beneficial. Innovation, quality and tangible results are embedded in our marketing services."
About Cazarin Interactive
Cazarin Interactive provides businesses large and small with the promotional and digital tools they need to achieve marketing success. The full-service integrated agency offers website design, print collateral, branding, email marketing, search engine optimization, marketing automation, web applications, and product launches. For over 21 years, they've helped deliver tangible results to over 1,000 satisfied clients, ensuring they receive the marketing assets that demonstrate the most value to help catapult their brand.
###
For more information contact:
Jodie Coen, Cazarin Interactive
jodie@cazarin.com | 763.420.9992
Source: Cazarin Interactive
Tags
Related Files