Carpenter Contractor Trust President Kevin P. McCabe Named to John J. Heldrich Center National Advisory Board
Press Release
-
Aug 3, 2016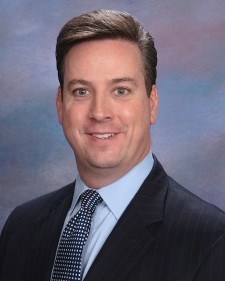 Edison, N.J., August 3, 2016 (Newswire.com) - ​The John J. Heldrich Center for Workforce Development at Rutgers — the State University of New Jersey — has named Kevin P. McCabe, president of the Carpenter Contractor Trust of NY/NJ (www.cctnynj.org ), to its National Advisory Board.
McCabe will join the 20-person board chaired by Laurence Downes, chairman and chief executive officer of New Jersey Resources Corp.
"I am honored to serve on the board of the John J. Heldrich Center for Workforce Development," McCabe said. "The research they conduct, especially on the subject of long-term unemployment by Carl E. Van Horn, Ph.D., could play a vital role in potential future policies throughout the state. If we continue to search for ways to improve the needs of our workforce, we will be contributing to the future economic health of New Jersey."          
The Heldrich Center at Rutgers University is one of the nation's leading university-based research and policy centers dedicated to understanding the American workforce.  The scholars and practitioners are devoted to translating independent research into practical solutions and effective policy and practices that serve the needs of workers, job seekers, employers and policymakers.
Previously, McCabe served as the commissioner of the New Jersey Department of Labor and Workforce Development and as the chief of staff to the mayor of Woodbridge.
In addition, he taught as an adjunct professor at Kean University, teaching Labor-Management. McCabe co-authored a book entitled, "Not Just Getting By: The New Era of Flexible Workforce Development," which explored challenges faced by single mothers as they try to improve their family's financial well-being.
McCabe resides in Sewaren, New Jersey, with his wife, Laurie and his son, Conor. For more information, visit www.cctnynj.org.
Since its inception in 1997, the Heldrich Center has worked closely with partners in the private, public and not-for-profit sectors. Since then, the Center has generated more than $90 million in external support to develop timely research as well as technical assistance for a wide variety of public and private sector organizations nationwide.             
Since mid-2007, the center has been based in a state-of-the-art research and conference center in downtown New Brunswick—a $110 million public, private development spearheaded by the Heldrich Center for Workforce Development.
The Advisory Board not only serves to provide valuable feedback to the Center but also provides informal consultation throughout the year.  
More information about the center is available at www.heldrich.rutgers.edu.
Source: Carpenter Contractor Trust
Share:
---
Categories: Business News, Construction, Education
Tags: Carpenter Contractor Trust, CCT, John J. Heldrich Center for Workforce Development, Kevin McCabe, Northeast Regional Council of Carpenters, NRCC, Rutgers University
---