Carpenter Contractor Trust Names Christine J. D'Agostino to Vice President, Operations
Press Release
-
Sep 17, 2016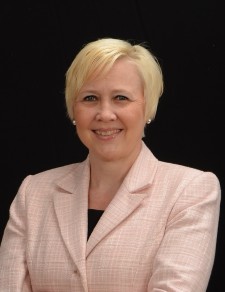 Edison, N.J., September 17, 2016 (Newswire.com) - The Carpenter Contractor Trust (CCT) promoted Christine J. D'Agostino to Vice President of Operations.
D'Agostino is responsible for all aspects of marketing, advertising and public relations initiatives within the CCT (www.cctnynj.org). Her duties also include working as a liaison for all marketing functions between the CCT and the Northeast Regional Council of Carpenters (www.northeastcarpenters.org) and its signatory contractors.
The CCT is a labor-management trust that promotes the message of this partnership.
"Christine has been an integral part of the Trust during a period of significant growth and transformation for the CCT," said Kevin P. McCabe, president.
"She is an excellent communicator, and as our challenges and geographic presence expanded, we felt Christine had both the skill and vision to grow with the organization. She ensures that the CCT's talent and resources are used both wisely and more efficiently in promoting the goals of the Council."
"I'm honored to accept this new position and look forward to playing an active role in expanding the messaging of the CCT in creative and effective ways," D'Agostino said. "We have a first-rate marketing team at the CCT. I embrace the challenges we face as the team charts its new and expanded direction."
D'Agostino is active in the construction industry and local service organizations. She is a trustee of Literacy New Jersey and a member of Professional Women in Construction, the New Jersey Hall of Fame, the National Association of Professional Women, and the International Council of Shopping Centers. She also works closely with the Sisters in the Brotherhood and the Puerto Rican Association for Human Development Inc.  
D'Agostino joined the CCT in 2013 as the marketing manager. She brings more than 20 years of marketing experience to her new position.
She holds a Bachelor of Arts degree in Fine Arts and lives in North Brunswick, with her husband and their son.
###
Source: Galileo Communications Inc.
Share:
---
Categories: Marketing, Construction, Business
Tags: Carpenter Contractor Trust, CCT, Christine D'Agostino, Council of Carpenters, Kevin P. McCabe, Northeast Regional, NRCC
---