Carlsbad 'Hope Center' to Receive Donated Roof Repairs From RoofCARE and APOC
Local Roofing Contractor, RoofCARE and Material Manufacturer, APOC are donating roof repairs to the Carlsbad Community of Hope Center in Carlsbad, New Mexico for the 6th Annual Roof Angel Project, taking place Dec. 4-7, 2017.
Press Release
-
updated: Nov 3, 2017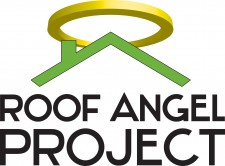 CARLSBAD, N.M., November 3, 2017 (Newswire.com) - For their 6th Annual Roof Angel Project, RoofCARE, New Mexico's leader in sustainable roofing, will partner with roofing material manufacturer APOC to provide significant roof repairs to the Carlsbad Community of Hope Center (Hope Center) in Carlsbad, New Mexico. For the past five years, RoofCARE has donated roof repairs to needy nonprofit organizations throughout New Mexico and El Paso, Texas. This year, the project will begin on Monday, Dec. 4 and should wrap up on Thursday, Dec. 7. Substantial roof repairs will be carried out at the Hope Center's main facility, located at 1314 South Canal Street, Carlsbad, New Mexico 88220.
All of the Hope Center's primary services and activities are conducted under the roof of their 3,000 sq ft building. The existing roof sections and parapets walls are in need of corrective repairs to get them up to a maintainable condition and stop the three existing leaks. Roofing issues present a difficult hurdle for many nonprofits, who sometimes struggle to make capital repairs to their facilities. This is especially true for the Hope Center, who receives little to no government funding to maintain their operation. APOC has generously offered to donate the materials needed to make the repairs and RoofCARE will be conducting the work. The scope of work will include corrective repairs, leak repairs and preventative maintenance throughout the roof, parapet walls and AC ducting.
Representatives from both RoofCARE and the Hope Center will be on-site and available for questions/interviews on Wednesday, Dec. 6.
Having just started the organization in 2016, it is truly amazing what the owners of the Community of Hope Center have been able to accomplish. Without the advantage of government funding, the owners have purchased their building, renovated it, and implemented numerous programs and services to help those in need in their community. They provide outreach, training, employment assistance, case management, financial planning and medical care. Their team is made up entirely of community volunteers, including doctors, psychiatrists, teachers, counselors, pastors, caseworkers, barbers and others. They also partner with other local nonprofit agencies, to help the area's homeless population in any way they can. To learn more about the Hope Center and how you can help, stop by their facility and/or visit them online at www.hopecenterwowinc.com.
RoofCARE is a full-service roofing contractor that utilizes a unique approach, focused on cost-efficient and sustainable solutions and avoiding premature roof replacement. They help their customers manage their roofing assets more effectively through maintenance, repair and renovation services. Since being founded in 2008, RoofCARE has experienced consistent growth and now serves residential, commercial and government clients throughout New Mexico and parts of Texas, with branches in Albuquerque, Las Cruces, Santa Fe, Carlsbad and Houston, Texas. This growth is attributed to their different approach to the roofing industry and a high level of customer service and quality of work.
APOC is the commercial roofing division of Gardner Industries and has been successfully working with facility managers, building owners and property managers since the 1960s. Their extensive research and development, technical expertise and dedication to the customer have resulted in a high-performance product line that provides dependable assets with extendable warranties and lower life-cycle costs. The Gardner family of companies is proud to support a wide variety of national charitable causes and institutions including the American Red Cross and the Children's Miracle Network. This will be the third year in a row APOC has partnered with RoofCARE in the Roof Angel Project.
RoofCARE and APOC hope this project inspires others to follow in their footsteps, by donating and volunteering, however they can, to the Hope Center and other nonprofits. They believe our communities will be a better place if we all give back and help the less fortunate.
Please contact Jonathan Small, Marketing Director at RoofCARE, with any questions (505.246.6960 or jonathan@roofcare.us).
Source: RoofCARE
Share:
---
Categories: Non Profit, Construction, Public Relations
Tags: Angel, Apoc, Carlsbad, Community of Hope Center, donating, family shelter, giving back, philanthropy, project, repairs, Roof, Roofcare
---