CannaSOS Uploads Smart Contract for the PerksCoin Token (PCT) ICO
On March 28, 2018, CannaSOS uploaded the smart contract for the PerksCoin ICO; distributing the tokens to its participants.
Press Release
-
updated: Apr 2, 2018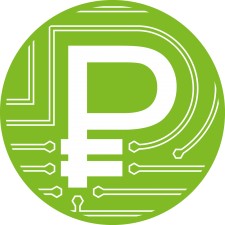 TORONTO, April 2, 2018 (Newswire.com) - On March 28, 2018 – at 12 p.m. EST – CannaSOS uploaded the smart contract for the PerksCoin Token ICO.
Over 1400 people took part in the PerksCoin token ICO, with the company surpassing its softcap within the first two stages. In total, 100 million PerksCoins were issued, with 75,200,000 being up for sale, with around 22.5 million being allocated to participants throughout the ICO.
The company has begun work concerning listing PerksCoin on different digital (and decentralized) assets exchanges; with the company already being listed on 2 exchanges.
The CannaSOS E-Store is also in the process of being developed. The Beta version of the platform will be up and running towards the end of April. As mentioned in the January press release in the CannaSOS Newsfeed:
"The CannaSOS Store will have Secure Sale, a loyalty program, and will incorporate into it all partnered cryptocurrencies. CannaSOS will implement major cryptocurrencies into the Wallet, allowing users to pay for goods in crypto and as well as Fiat currencies. The main transaction medium will be PerksCoin, thus, users will be able to buy and sell products for PerksCoins - which they could then convert on a digital assets exchange to cash".
PerksCoin Token (PCT) is created to be used for transactional and loyalty purposes in the cannabis industry, however, having the flexibility to branch off into almost any industry. A universal coin, similar to Bitcoin. The company has already partnered with 7 companies in regards to implementation. Considering the website received 1.9 million users from January 1 to March 1, increasing circulation of PCT throughout the coming months should not be difficult.
The early stages of the PerksCoin Transaction Platform are already being developed so that businesses in the CannaSOS network will be able to accept PerksCoins Tokens (PCT) for transactional and loyalty purposes in the coming months. P2P transactions within the CannaSOS network will have almost instantaneous transactions and 0% transaction fees. Businesses as well. As stated by Daniel Cheine, Co-founder and Account Manager; "no more paying your credit card processor 5-19 percent in transaction fees".
The CannaSOS website is also getting an overhaul; with there being changes in the design of the strain database, and the site in general. With the new UI, the social network will be putting a large emphasis into the social aspect, as well as, the usability.
Source: CannaSOS Corp
Share:
---
Categories: Cannabis
Tags: cannabis, crypto, cryptocurrency, ethereum, social network, technology
---