Cannabis Crossover Study Reveals Continued Normalization of Cannabis Culture
Data Culled from $1.5 Billion in Transactions from the States Where Cannabis is Legal Finds Food and Lifestyle Content Helps to Drive the Sale of Cannabis and Cannabis-Related Products
Press Release
-
updated: Oct 11, 2017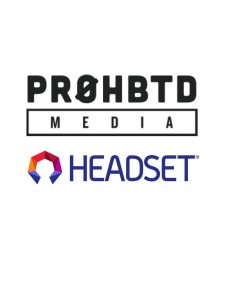 LOS ANGELES, Calif., October 11, 2017 (Newswire.com) - PRØHBTD Media and Headset today revealed the results of its "Cannabis Crossover" report, a study that examines the consumption habits of cannabis consumers, including their brand loyalty and product discovery through content.
The data is culled from $1.5 billion in transactions from the states where cannabis is legal including Washington, Arizona, California, Colorado, Washington D.C., Illinois, Nevada, Oregon and Michigan. The Cannabis Crossver report reveals that while consumers gravitate to cannabis lifestyle content to some degree, food content in which cannabis products are featured is far more likely to drive female viewers to dispensaries, while male viewers are driven by lifestyle culture content.
Drake Sutton-Shearer, Co-Founder of PRØHBTD Media said, "It's clear that consumers are discovering cannabis brands through online. The most interesting point of validation is that across the spectrum, people who embrace these brands of today and tomorrow are not just like us, they are us."
The report's other findings include:
- Over half (54.38%) of the cannabis products consumed are flowers (bud) with little variation across gender and age lines, followed by package pre-roll joints (15.67%) and concentrates (12.29%) and edibles (8.03%).
- The average category growth is 164% with the biggest advances seen with capsules (331%), and concentrates (oil, wax) and package pre-roll joints have more than 200% growth.
- More than 800 new cannabis brands have been introduced to the market in the last three years with almost 65,000 products.
- There are early signs of a consolidation of brands with new brand introductions slowing down due to retail space constraints.
- The average item price has decreased by slightly more than $18 since January 2015; with a steady decline in average item price due to lower priced items, such as pre-rolls, becoming more popular.
The report follows last Monday's "Cannabis Crossover" seminar at Advertising Week in NYC where PRØHBTD Media, the leading cannabis-lifestyle media platform and content studio, was joined by the report's co-authors Headset, the leading retail analytics firm for cannabis-related businesses and David Bell, Professor of Marketing at The Wharton School. Together, they discussed how marketers can reach the mainstream cannabis consumer by employing brand safe methods.
"As the cannabis industry continues to mature, so too does the purchasing patterns of the cannabis consumer," said Cy Scott, Co-Founder and CEO of Headset, Inc. "Incorporating market trend analysis through the lens of transaction and related demographic data illustrates a complex, emerging market with enormous opportunity."
Bell said, "The 'post-normalization' of cannabis and cannabis culture is in full swing. The demographic skews younger, yet covers all groups; 'Cannabis Consumers' exhibit a diversity of tastes and preferences, and an affinity for brands and authentic content, just as they do in other walks of life and commerce."
The full report is available to download at www.prohbtd.com/CannabisMainstream
###
About PRØHBTD Media: PRØHBTD Media owns and operates the leading original content studio and largest multi-platform video network in the cannabis space connecting brands with consumers and consumers with brands. The company's flagship site PROHBTD.com sees more than 1,200,000 monthly active users, and is a leading online destination for modern cannabis enthusiasts that showcases art, music, video, fashion, travel, gastronomy, lifestyle and pop culture that rebels against all forms of prohibition.  Contemporary and progressive, the PRØHBTD audience is comprised of young, savvy consumers who enjoy accessing informative and entertaining content, learn about cool gear and interact with each other. 
About Headset: Headset is a cannabis tech company that's passionate about helping cannabis businesses become more successful. Headset's core team founded leafly.com, revolutionizing cannabis consumption by putting information in the hands of consumers. Headset plans to do the same thing for cannabis business intelligence. Headset's comprehensive cannabis data analytics services benefit the entire supply chain, from seed to sale. The company currently offers three products covering the array of specialized needs that cannabis businesses require including growers, extractors, processors or retailers. Headset also releases quarterly and annual market reports, offering followers a data-driven look at the growing cannabis industry.
#   #   #   #
Media Requests: handsonpr@aol.com
Source: PRØHBTD Media
Share:
---
Categories: Internet and Streaming Media, Business Development, Business News, Business to Business, Internet and e-Commerce, Mixed Media
Tags: Cannabis Business, Headset, PRØHBTD Media
---