Call ControlⓇ Launches Mobile and Home Robocall Protection
Call Control Home for Landlines Syncs with Smartphones to Provide Ultimate Protection Against Spams and Scams
Press Release
-
updated: Aug 13, 2018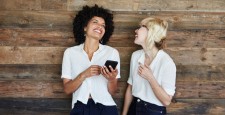 BELLEVUE, Wash., August 13, 2018 (Newswire.com) - As the number of scam calls continues to rise, Call Control has launched a new call blocking tool to keep consumers safe both at home and on the go. Call Control Home connects easily to landline telephones and syncs with the Call Control smartphone app, thus providing protection for both mobile and landline devices. With a simple design and easy setup, Call Control Home makes call blocking for landlines a breeze for users of all ages.
 
The easy-to-use interface allows consumers to adjust settings, view blocked calls and create personal "block" and "allow" lists right from their smartphones. In addition, Call Control Home offers several unique features:
The "quiet hours" feature can block all incoming calls during certain hours of the day or night.
The CommunityIQ™  feature automatically blocks spam calls reported by other Call Control users, plus thousands of known telemarketers, bill collectors and other spam callers.
"Neighborhood Spoofing" protection blocks calls from scammers who appear to be calling from numbers within a user's area code.
Users can block numbers by type: telemarketers, political calls, scam calls, surveys, etc.
If an unwanted call does come through, users can block and report it with one simple tap of the shield button, located on the device's interface.
Americans reported almost 140,000 complaints to the FCC during the last ten days of July, and Call Control is the first company to offer a solution for smartphones and traditional landlines that is technology agnostic. 
 
The CommunityIQ™ feature is a database of millions of known telemarketers and spam callers that is constantly updated so even new spammers won't make it through. Call Control and Call Control Home use this feature to receive constant updates automatically through an internet connection. These updates include protection against the newest scams reported directly to Call Control by the FTC, FCC, IRS and the state of Indiana.
 
The device will work with any landline phone carrier with functioning Caller ID and features hassle-free installation. Users simply connect the Call Control Home device to their home or business phone line, download the Call Control app to a smartphone, and allow the two devices to sync.  
Call Control Home can be purchased at callcontrol.com and amazon.com. The smartphone app is available for both iPhone and Android devices and can be downloaded for free from callcontrol.com. 
 
About Call Control
 
Since 2008, Call ControlⓇ has provided mobile applications and devices designed to protect consumers from unwanted spam calls and scams. With over 20,000,000 users worldwide and counting, Call Control has protected millions from potential scams. The company is continually adding to its database of known scammers, which currently contains more than half a million blacklisted numbers. Their vision is to constantly create new solutions and technology to combat the newest techniques used by scammers. Call Control Home is a patented technology, Patent #9,491,286. For more information, please visit callcontrol.com.
Source: Call Control, LLC
Share:
---
Categories: Telecommunications
Tags: block calls, call control, call protection, neighborhood spoofing, scam protection, spam calls
---
Related Files
Additional Links