Call ControlⓇ Announces Protection Against 'Neighborhood Spoofing'
New technology blocks dangerous calls that appear credible by using similar area codes.
Press Release
-
updated: Sep 7, 2018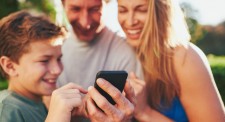 BELLEVUE, Wash., September 7, 2018 (Newswire.com) - Improvements in spam-calling technology has made it possible for scam artists to call from far-flung countries and appear as though they are calling from right next door. This trick, called "neighborhood spoofing," has become a favored technique among scammers this year. For example, if a person's phone number is "212-555-1234," the scam artist will use "212-555-8888." Call ControlⓇ, the leader in call-blocking technology, has released new technology that will protect users from this dangerous trick.
 
This technique, known by security experts as voice phishing, makes calls appear credible and are much more likely to be answered. Consumers imagine that the calls originate from their child's school or someone living in their own neighborhood. Once their calls are answered, scammers proceed to harvest personal information, persuade the call recipient to send money or simply waste the consumer's time.
 
To combat this problem, Call Control has released new technology for both its suite of mobile apps and Call Control Home, a product specifically designed to detect and block spoofed numbers from landlines. 
 
Americans sent nearly 140,000 complaints to the FTC in the last 10 days of July. As the number of robocalls continues to rise, so has the volume of consumer complaints.
Call Control's product lines are supported by Community IQⓇ, a crowd-sourced technology that analyzes millions of reports from subscribers, scores the results and protects everyone from unwanted calls, spam and scammers. "Our subscribers protect each other each time they block a call," says Call Control CEO John Adler. "It's amazing how much passion they have for this problem and for helping the community. Many of our users call us 'Waze for Robocalls.'" 
Call Control's mobile apps and Call Control Home both receive constant updates through an internet connection, keeping consumers protected from even the latest scams. The FTC, FCC and IRS provide information to Call Control about known offenders and techniques used by scam artists. Additionally, Call Control's CommunityIQ feature automatically blocks any and all spam calls reported by Call Control users.
 
The Call Control call-blocking smartphone app is available for both iPhone and Android devices and can be downloaded for free from callcontrol.com. Call Control Home can be purchased at callcontrol.com and on amazon.com.
 
About Call Control
 
Since 2008, Call Control has provided Caller ID and call-blocking services designed to protect consumers from unwanted spam calls and scams. With over 20 million users worldwide and counting, Call Control has protected millions from potential scams. The company is continually adding to its database of known scammers, which currently contains more than half-a-million blacklisted numbers. Their vision is to constantly create new solutions and technology to combat the newest techniques used by scammers. Call Control Home is a patented technology, Patent #9,491,286. For more information, please visit callcontrol.com. 
Source: Call Control LLC
Share:
---
Categories: Telecommunications
Tags: block calls, call control, call protection, neighborhood spoofing, scam protection, spam calls
---