California Vacation Rentals a Better Decision for Big Families
Press Release
-
updated: Sep 7, 2017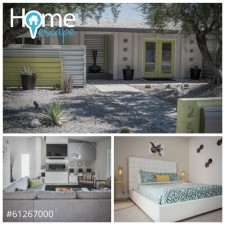 LOS ANGELES, September 7, 2017 (Newswire.com) - Known as the 'Republic of California', California boasts some of the world's best cities, stunning natural landscapes, and endless activities. People have flocked to California since the Gold Rush of 1848 – 1855 and is a constant draw for artists, actors, and other luminaries.
However, the state is a promised land for tourists, because no place on earth can match California in terms of diversity and beauty. Diversity in that the state has huge, ethnically and culturally diverse cities such as San Diego, San Francisco, and Los Angeles, the latter city being the same size as Belgium.
California has beautiful natural destinations, such as the highest mountain in the lower 48 states (Mount Whitney), and at the same time the lowest elevation in America and the second hottest place on earth (Death Valley). And the largest, tallest and oldest trees in the world (Sequoia, Redwood and Bristlecone Pine). And one of the highest waterfalls in the world (Yosemite Falls), and one what many consider the best view on the whole American continent (Glacier Point in Yosemite National Park). And what many consider the most beautiful road in the world (Highway 1 along the coast).
There are also no problems with practicalities when traveling to California, as there are plenty of affordable vacation home rentals to stay in. Whether you are looking for Los Angeles vacation rentals, San Diego vacation rentals, Huntington Beach vacation rentals, Hollywood vacation rentals, or South Lake Tahoe Vacation Rentals, there are plenty of amazing places to stay.
Vacation home rentals offer the best for vacationers, often times giving much more space, amenities, and privacy for travelers than traditional hotel rooms.
"Traditional hotel rooms are limited in scope. Only so many people can fit in one," remarked Avi Vaknin, CEO of HomeEscape. "Vacation rentals allow families to really spread out and relax – without the high prices."
HomeEscape offers travelers an unparalleled vacation rental selection. With the most affordable vacation rental homes on the market, HomeEscape can deliver world-class properties at a budget-friendly rate for families.
The continued expansion of the sharing market, and the popularity and availability of rental vacation homes provide an excellent opportunity for a website that serves as a marketing channel for property owners and managers. The website is also a comprehensive destination for travelers seeking the perfect vacation home.
"Our service makes it much easier for an average family to enjoy a vacation," said Vaknin. "Since HomeEscape does not charge expensive booking fees like other vacation rental websites, families can focus on having a great time – not on worrying if they can afford it."
About HomeEscape:  HomeEscape connects homeowners and property managers with travelers who seek the space, value and amenities of vacation rental homes as an alternative to hotels. With detailed property descriptions, photos and list of amenities and nearby attractions, HomeEscape makes it easy to find and compare properties all over the world.
Source: HomeEscape
Share:
---
Categories: Real Estate, Travel, Vacations and Travel, Family Travel, Group Travel, Travel, Transportation, and Hospitality News
Tags: Cabin Rentals, California Vacation Rentals, Holiday Rentals, Lake Tahoe Vacation Rentals, Los Angeles Vacation Rentals, San Diego Vacation Rentals, Vacation Home Rentals, Vacation Rentals
---