Cali Group Reports Results From Pop IQ Pilot Program Across Caliburger's West Coast Restaurants
Press Release
•
updated: Oct 18, 2018
POP IQ Reduces Kiosk Transaction Time, Increases Loyalty Usage, and Is Preferred By Customers For Payment Processing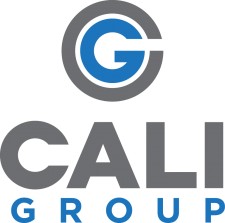 LOS ANGELES, October 18, 2018 (Newswire.com) - Cali Group announced today that it's majority-owned subsidiary, POP IQ, has completed a pilot program of its face-based authentication platform in CaliBurger's restaurants in Los Angeles, Seattle, and Vancouver. POP IQ was installed on self-ordering kiosks in five CaliBurger restaurants so that registered POP IQ members could log in to their CaliBurger loyalty accounts by face authentication and also process credit card payments through face authentication (instead of credit card swipe). Cali Group previously reported that the POP IQ face matching system has an accuracy of over 99%. Key highlights of this multi-location trial include:
* Transaction time at a kiosk for a typical customer is approximately three minutes while transaction time at a kiosk for a customer that logs in using POP IQ is 1:44;
* 20% of customers ordering at the kiosks registered for POP IQ;
* 99% of returning customers that previously registered for POP IQ utilized POP IQ to log in to their loyalty accounts; and
* 69% of returning customers that previously registered for POP IQ utilized POP IQ to process payments instead of swiping credit cards.
"After nearly a year of testing POP IQ at CaliBurger, we have shown that POP IQ reduces kiosk transaction time, increases use of a merchant's loyalty program, and becomes a preferred method for payment processing over credit card swipes," said John Miller, Chairman and CEO of Cali Group. "Based on the success of the CaliBurger program, we will continue to deploy the POP IQ face network at other merchants in Los Angeles so that registered POP IQ members can authenticate themselves by touching the increasingly familiar POP IQ logo for a variety of different use cases ranging from building access to payment."
ABOUT POP IQ
POP IQ is a universal gateway for face authentication. Learn more about the POP IQ vision at www.pop-iq.com.
ABOUT CALI GROUP
Cali Group is a holding company that comprises significant ownership positions in various technology companies developing software products to digitize and automate the brick and mortar world. Cali Group uses the brands in its restaurant operating division to prove out the viability of new technologies for the restaurant and retail industries. For more information, visit www.thecaligroup.com.
Source: Cali Group